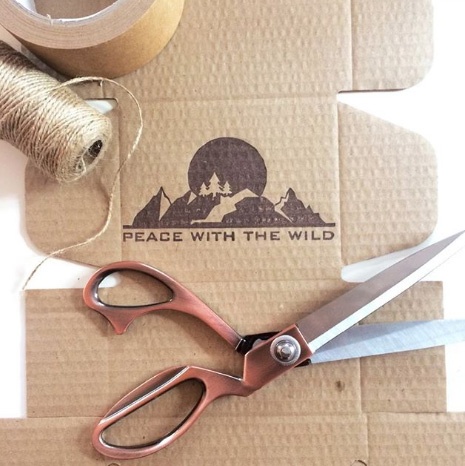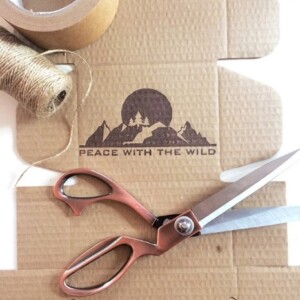 We've put just as much thought into our packaging as we have our product ranges.
After all, what good is going plastic free if the packaging it's sent in is covered in plastic?
This is something you do not need to worry about when ordering from Peace With The Wild.
It was important to us, that the packaging for our products aligns with the mission of our store, that being environmentally friendly goodness all round.
What boxes do we use?
All our parcel boxes are made of 100% biodegradable cardboard. We also try and reuse any boxes we have from our supplier orders, it doesn't always look pretty but we hate to see them go to waste. We also hand stamp our boxes with our logo using non-toxic water based inks.
What about the tape?
We seal all our packages with brown recycled
paper tape, a 100% biodegradable, compostable packaging tape! Even the tape's adhesive is natural and compostable.
And the parcel packing materials?
Now this we did not want to overlook, as the amount of
plastic waste generated from padding out a parcels today is insane! All of the items we send are safely wrapped and padded using recycled paper. You will not find any bubble wrap, polystyrene or foam peanuts r
ound here!
Cardboard boxes can be handy! So why not hang onto any packaging we send your way? You can always reuse, recycle or simply compost them.
If you have any questions about our packaging or delivery options, please email us info@peacewiththewild.co.uk and we'll get back to you as soon as possible. Alternatively, give us a call on +44 7577464984 and we will be happy to assist you right away.