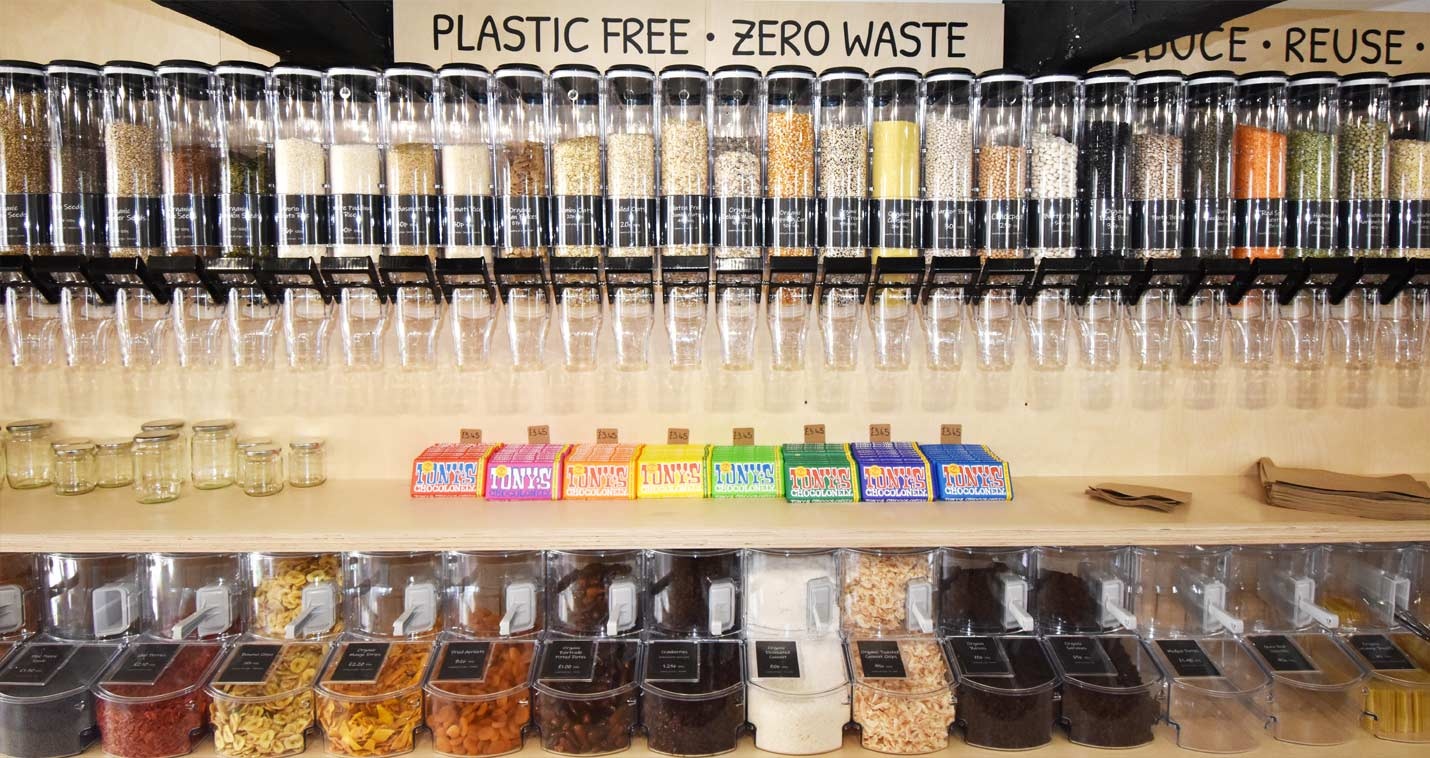 Peace With The Wild Refill Store
Reduce your use of plastic and the amount of packaging and food waste in your home and community by shopping the refillable, reusable, and sustainable way. With natural food and household essentials we stock everything you need to live a zero waste lifestyle.
Reducing your use of plastic when shopping is a step forward to help reduce your carbon footprint, landfill waste and environmental pollution. Let's help save our planet together and protect the earth for future generations!
Monday: 10am – 2:00pm
Tuesday: 9am – 4:30pm
Wednesday: 9am – 4:30pm
Thursday: 9am – 4:30pm
Friday: 9am – 4:30pm
Saturday: 9am – 4:30pm
Sunday: 10am – 2:00pm
Peace With The Wild – Refill Store
15 Mowbray Street,
Epworth
DN9 1HR,
United Kingdom
Contact us: 01427 370509
Centred in the historic town of Epworth, North Lincolnshire at our refill store you can shop sustainably by bringing along your old jars and refilling up on your favourite natural foods such as pasta, rice, nuts, legumes, herbs, spices and oils and vinegars.
Don't worry if you haven't got any spare jars we have some glass jars available to purchase and we also have recycled brown paper bags which you can use, all plastic free and environmentally friendly!
You can also refill up on eco-friendly laundry liquid, chemical free cleaning liquids and even natural soaps.

We also have a nut butter machine where you can grind your own peanut butter in-store. Who doesn't love peanut butter made naturally and without any additives.

At Peace With The Wild Refill we have something for everyone, shop our gluten-free section and eco friendly products that are suitable for vegans and vegetarians.
Everything you need for a zero waste, eco-friendly home, come and visit us in-store today!