Plastic Free July is underway, a global initiative that encourages people to be a part of the solution to plastic pollution, and choose to refuse single-use plastics.
You can check out all the facts and figures in our two-part guide. But in this blog, we're marking the occasion by celebrating some of our brilliant suppliers. So without further ado, here's our list of some of our favourite, easy and reasonably priced plastic-free picks.
---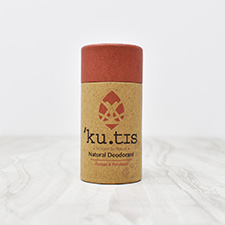 Handmade in Wales from 100% natural ingredients, this deodorant is designed to give lasting freshness without synthetic additives. Its ingredients ensure underarms remain fresh and odour-free, with natural properties to take care of the skin.
Packaged in a cardboard tube, Kutis' deodorant is completely biodegradable, compostable and recyclable.
---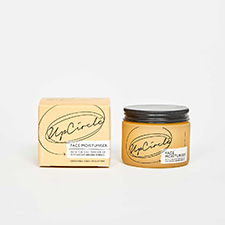 Reused, repurposed and reloved, this face cream is made with finely-ground powder of discarded argan shells, a natural by-product of the argan oil industry and rich in antioxidant Vitamin E.
Housed in a glass jar with an aluminium lid, UpCircle's moisturiser nourishes and brightens the skin with fully recyclable packaging.
---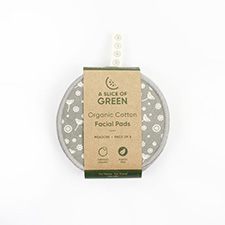 3 – A Slice Of Green Facial Pads
A fantastic zero-waste make up removal option that will reduce unnecessary, single-use plastic, these facial pads help to transform your skincare routine into a plastic-free one.
Made from organic cotton and double-sided, A Slice of Green provide a solution to both gentle cleansing and exfoliating with their pack of beautifully-designed face pads. 
---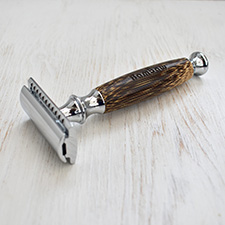 Made from recyclable metal and biodegradable bamboo, Bambaw encourage you to switch to a classic shaving experience with their double edge safety razor. It's easy to recycle and replace the blades once they are out of use, while the bamboo handle can be composted at the end of its lifespan.
Unlike disposable plastic razors, this razor is made to last and achieves a close shave for all.
---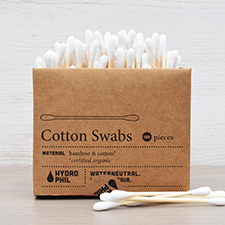 Plastic cotton swabs frequently end up in oceans and landfill, polluting the earth by taking hundreds of years to degrade. But this alternative is made from 100% biodegradable cotton and bamboo, making them completely natural and plastic-free.
As with all of Hydrophil's products, these are 100% vegan, produced with minimal water consumption and fair trade.
---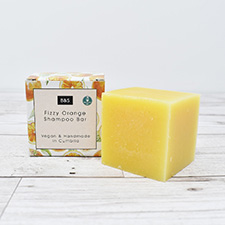 A healthy alternative to commercial shampoo, free from chemicals and no plastic bottle in sight, this shampoo bar is made using only natural ingredients, handmade in the UK by Bain & Savon.
Their solid shampoo bars are handcrafted using the cold process soap making method, blended with shea butter and natural oils to nourish and hydrate hair naturally.
---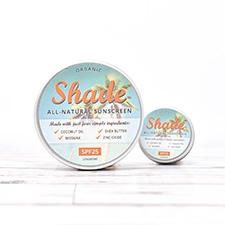 7 – Shade Suncream
A huge amount of sun protection is bottled in plastic packaging – the biggest contributor to marine debris. The good news is many emerging brands offer greener alternatives for their packaging, such as tin bottles and tubs.
Shade's all-natural sunscreen boasts natural, reef-safe sun protection that is kinder on your skin and the planet.
---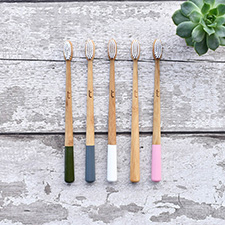 This eco-friendly bamboo toothbrush is ideal for reducing the amount of plastic in your everyday life. Bamboo is extremely sustainable, making the Truthbrush a much greener alternative.
To add a splash of colour, the bamboo handle is dipped in an eco-friendly, water-based paint, while the bristles are made from a blend of castor bean oil and nylon.
---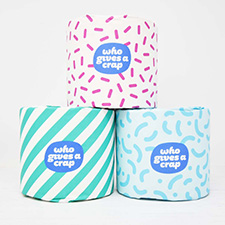 9 – Who Gives A Crap Toilet Roll
This cleverly-named brand produces toilet roll from 100% recycled and biodegradable paper, individually wrapped in colourful recyclable paper rather than plastic.
The perfect product for reducing plastic every single day, Who Gives A Crap donate 50% of their profits to help build toilets in developing countries.
---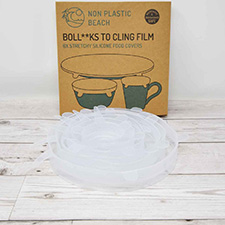 10 – Non Plastic Beach Food Covers
Helping to reduce demand for virgin plastic, Non Plastic Beach's strong and stretchy silicone food covers are a must-have in the kitchen. Removing the need for cling film, these washable, food grade covers are a perfect way to preserve food from going to waste.
In six handy sizes for bowls, plates, cans and jars, they can be reused over and over.
---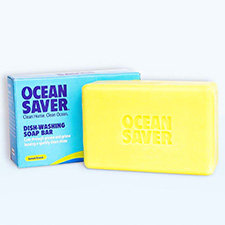 Introducing the perfect, plastic-free alternative to traditional washing up liquid. Ocean Saver's lemon scented eco-friendly dish washing soap bar is made from plant-based and non-toxic ingredients which are tough on grease yet gentle to your hands.
This soap bar is biodegradable, plastic-free and contains no palm oil to help on your journey to greener cleaning.
---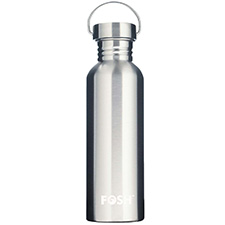 12 – FOSH Water Bottle
FOSH's stainless steel water bottle offers a reusable and refillable alternative to plastic bottles. This product is proudly environmentally friendly, non-toxic and BPA free, ultra-lightweight in a 750ml bottle for thirsty, active people.
With this necessary on-the-go alternative, you'll never have to buy a plastic water bottle again.
---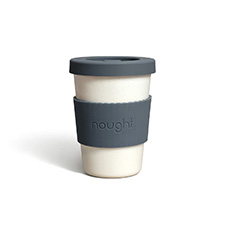 13 –  Nought Coffee Cup
If you prefer a hot drink on-the-go, take a look at this eco friendly cup, made from bamboo fibre and food-grade silicone. Nought strive to create a world free of disposable plastics, by creating reusable and sustainable alternatives.
This simple, sleek and classic coffee cup means you can enjoy your favourite beverage with a clean conscience. 
---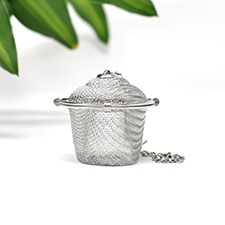 Despite the fact that some teabags are compostable, many more contain small amounts of plastic. When you lose the bag, you ditch the plastic. This reusable tea basket from Eco Living is designed for infusing loose leaf tea and can be used with mugs or tea pots.
It's a simple way to reduce the amount of day-to-day packaging you're using and can be directly thrown onto the compost heap.
---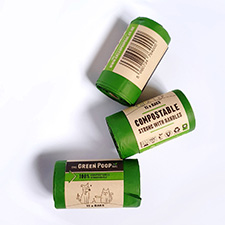 15 – The Green Poop Bag
Made with sugar and cornstarch, The Green Poop Bag's dog poo bags are naturally biodegradable. From a brand that is deeply passionate about keeping the planet green and happy, this purchase results in a percentage of profits to Friends of the Earth charity.
Strong and thick with easy tie handles, these bags are perfect for earth-conscious dog owners.
---
We hope you enjoyed this selection of plastic-free products, from the bathroom to the kitchen and beyond. We encourage you to get involved in Plastic Free July, and share your favourite zero-waste brands below!
Written by Hannah Stark