Bamboo Toothbrushes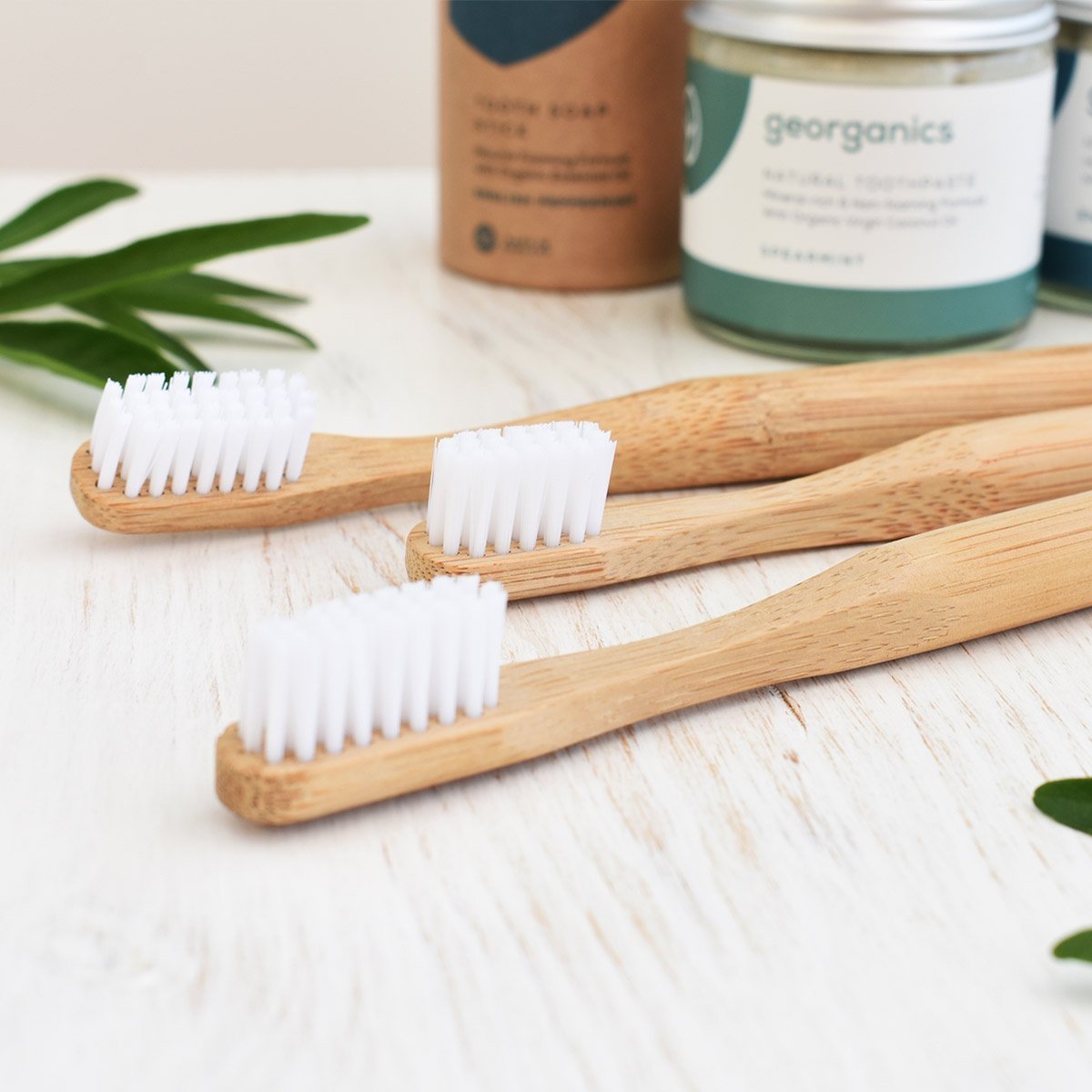 So I am sure you have heard about bamboo toothbrushes, this is a fantastic place to start when curious about zero waste and sustainable living! Such a simple swap can make a world of difference.
Plastic toothbrushes are a major concern and are causing a huge amount of waste and pollution that won't degrade for hundreds of years! Then came the bamboo toothbrush, a far healthier, eco-friendly alternative which is ideal for reducing a tonne of waste and plastic in your life.
Here you will find soft and medium bristles depending on your preference, we also offer a kids toothbrush so you can help your little ones start living more sustainably too.
All of our toothbrushes are made with vegan bristles and 100% biodegradable bamboo handles, ideal for those starting their eco-friendly journey.
Kid's Bamboo Toothbrush – Blue

This Hydrophil toothbrush is made with 100% biodegradable bamboo handles and petroleum free, castor oil bristles. The blue kid's bamboo toothbrush is perfect for reducing your plastic waste, the bristles are not currently compostable, so make sure to snap the head off before disposing!

£

4.00 Add to cart