There are so many brands of cosmetics out there, which can make it quite challenging when you are standing in front of it all and trying to find the best ones.  While you may consider grabbing the brands that you have been using forever, we would like to encourage you to check out the newer eco-friendly makeup that is now available.
There are so many benefits to using these eco-friendly makeup options, and those benefits are now better than ever for you and the environment.
Made using natural ingredients, eco-friendly makeup is perfect for those conscious about the ingredients in commercial makeup brands. The fact many of these eco-friendly makeup options are supplied in recyclable or reusable packaging is also a huge positive for the environment by greatly reducing waste.
Here are some of the top eco-friendly cosmetics available, from new eco makeup brands such as ZAO and Fat And The Moon:
For Youthful, All-Natural Skin
This silky-smooth foundation will give you a dewy complexion, while moisturizing your skin at the same time.  The natural ingredients will provide lasting coverage, so you will never need to reapply during the busiest hours of your day.
ZAO Mineral Silk Foundation Powder
This foundation powder is made from natural ingredients and it is simple to apply over a thin layer of moisturizer.  This is perfect for those who are looking for a quick option for getting ready at any time.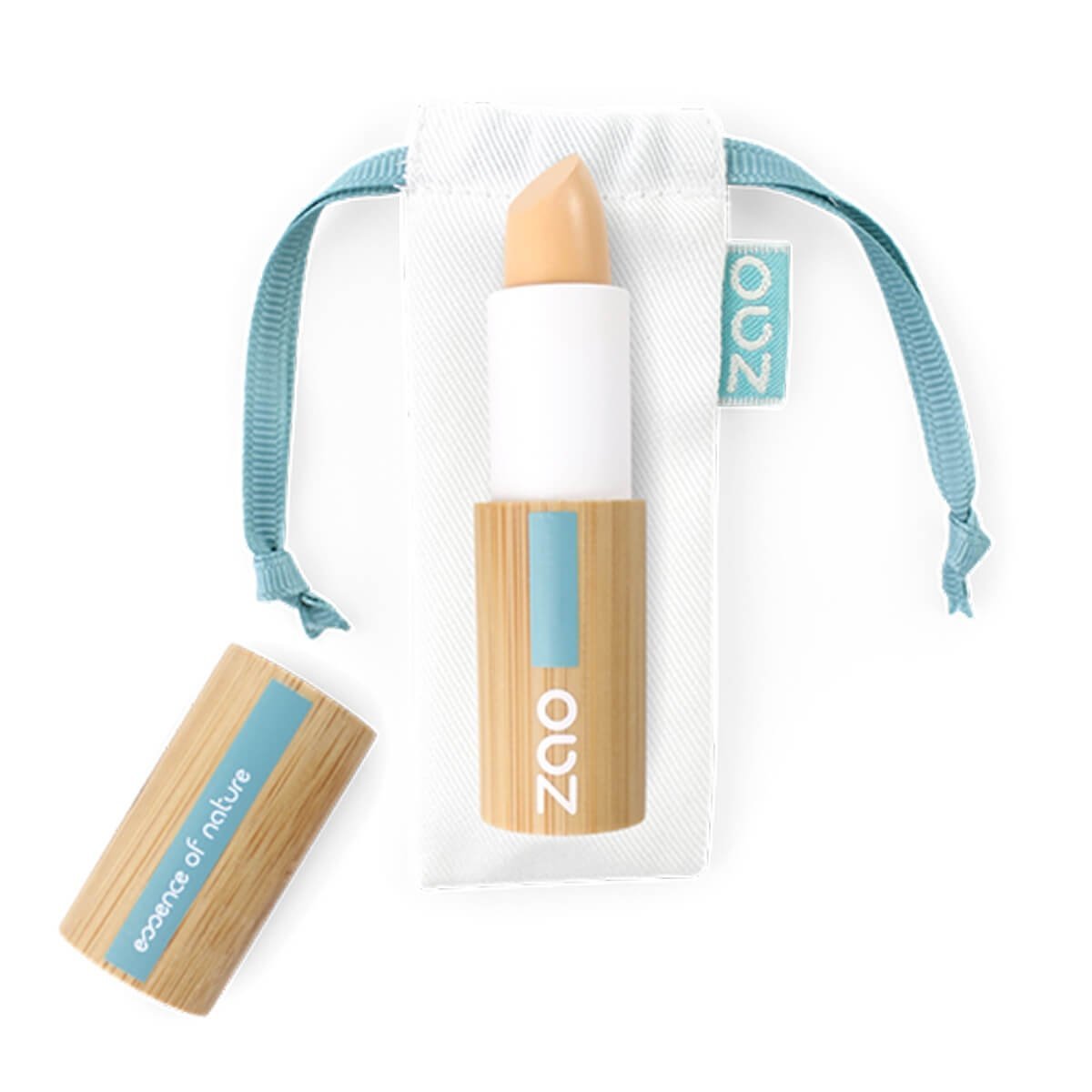 All those dark circles, puffy eyes, and skin imperfections will be a thing of the past when you use this concealer stick made with natural ingredients.  It will easily fit in your bag, so you can take it on the go for little touchups later in the day.
For Beautifully Rimmed Eyes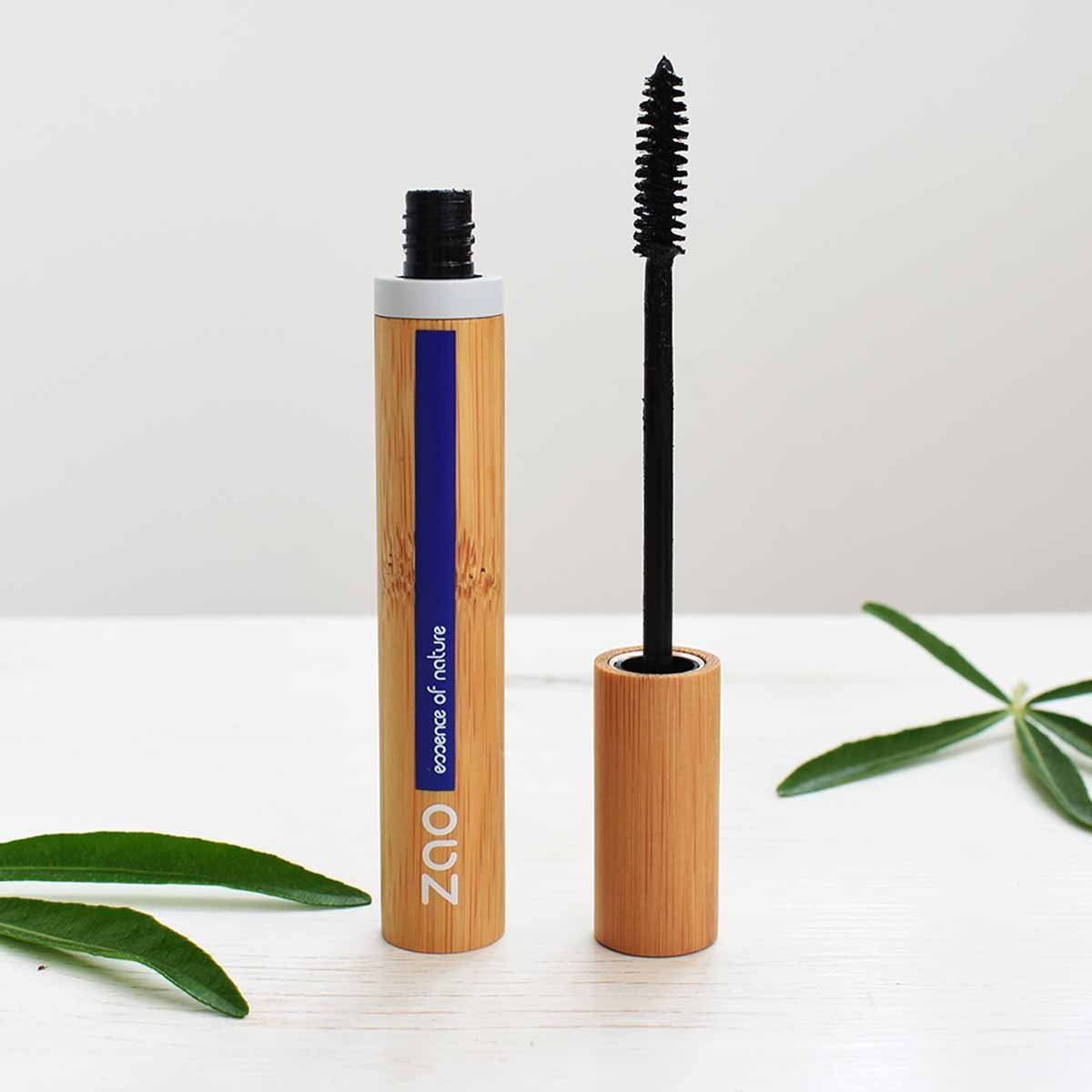 Eye irritation is a thing of the past with this mascara filled with aloe vera.  The natural ingredients will help lengthen and volumize your lashes while staying in place all day and night long.  While this does have a little plastic within the material, it has been kept to a minimum, to ensure that the impact on the environment is as low as possible.  Of course, the bamboo refillable case is a plus, as it ensures that as much of the material as possible can be reused with refills in the future.
This felt tip eyeliner is one of the best cruelty-free makeup options available, as it is certified organic and vegan.  The felt tip will allow you to line your eyes without the struggle of making the line to heavy or too light.  You will never need to wipe this liner off and start again either, as you will always get it right the first time!
There are ten rich and creamy shades within this refillable eye shadow palette and each one has been made with completely natural, organic, and vegan ingredients.  Each time you put this eye shadow on, you will be moisturizing your eyelids with the included castor oil.  Plus, the silica will regenerate your skin and make it look younger and firmer than it has been for years.  The best part is that this eye shadow palette comes with a mirror and double tip brush, so you will be ready to add some colour wherever you are!
For Perfect Lips 
Your lips will never be rough again, once you begin using this bamboo matt lipstick.  As soon as you glide it on, you will find that your lips have a velvety texture that is full of colour.  There are multiple shades available, so you can choose the one that is perfect for you.  However, you may want more than one, so you can change up your look between those daytime and evening events.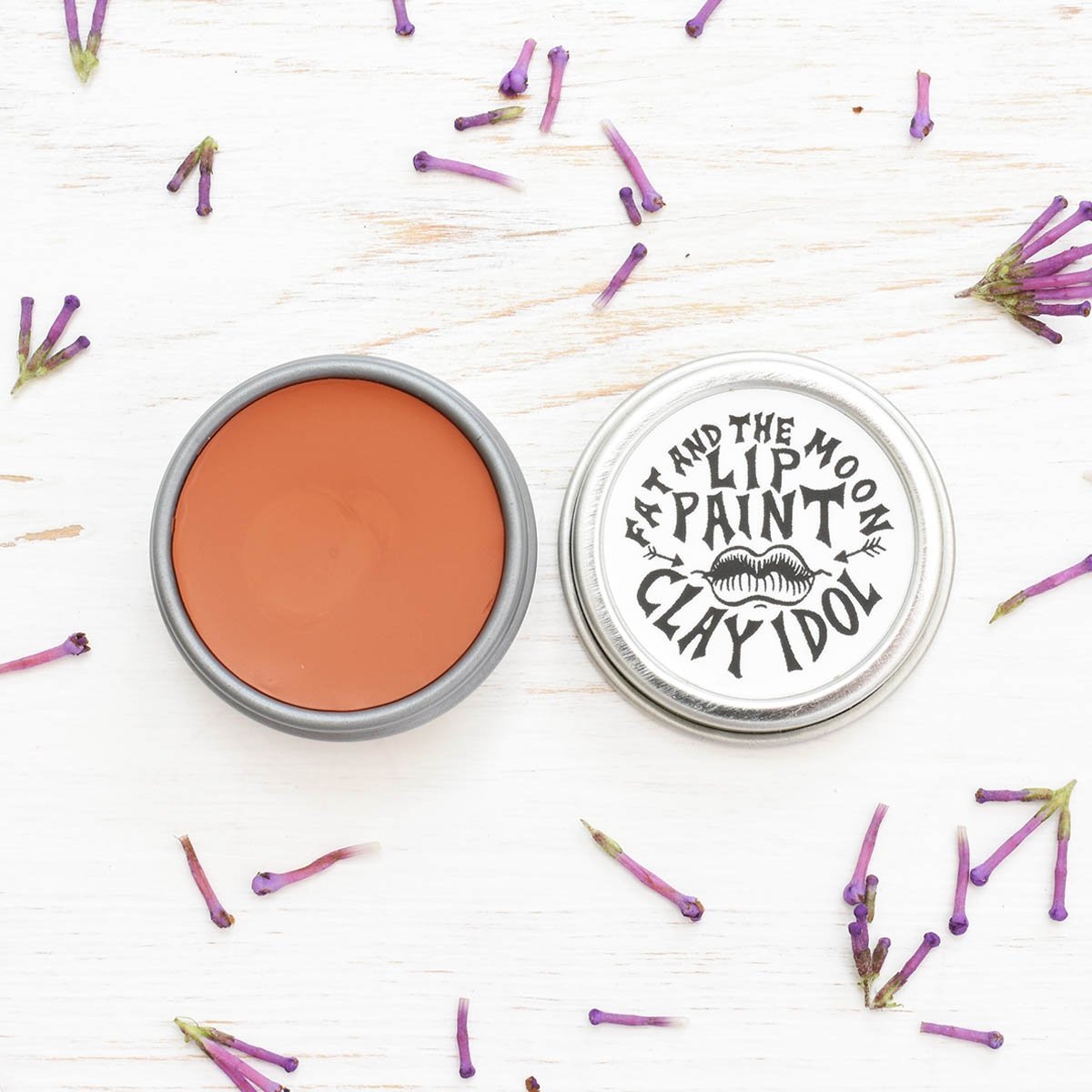 Clay Idol Lip Paint – Fat and the Moon
This natural lip paint comes in an amazing clay colour that looks like a deep orange.  While you may think that you could never pull off this colour, let us assure you that it is the perfect colour to dress up or down!  As soon as you apply this lip paint by Fat and the Moon, you will feel your lips plump up with increased moisture.
This wonderful product will increase the hydration of your lips every time you put it on, which will leave your lips well-nourished and waiting for more.
We all deserve to wear makeup that is eco-friendly and better for us and the environment.  The best part about all the eco-friendly makeup options above is that they will make you look and feel amazing every time you wear them!  Your skin will never be happier, and you will quickly wonder why you didn't switch to these products much sooner!