Spring clean the eco-way!
Spring is in the air and if you have a bit of a spring in your step as well, then chances are you are considering giving your house a good clean.
Out with the old, in with the new, and getting rid of all the dust and grime that may have accumulated over the winter months is immensely satisfying and therapeutic. The problem is that traditionally, cleaning involves chemicals that end up in our rivers and oceans, and plastic cloths and sponges don't get recycled, instead taking 100's of years to break down.
So how can you get the job done without overloading on chemicals and plastic? Here are some tips from us to you, detailing how you can revolutionise your spring cleaning regimen the eco way!
Refillable containers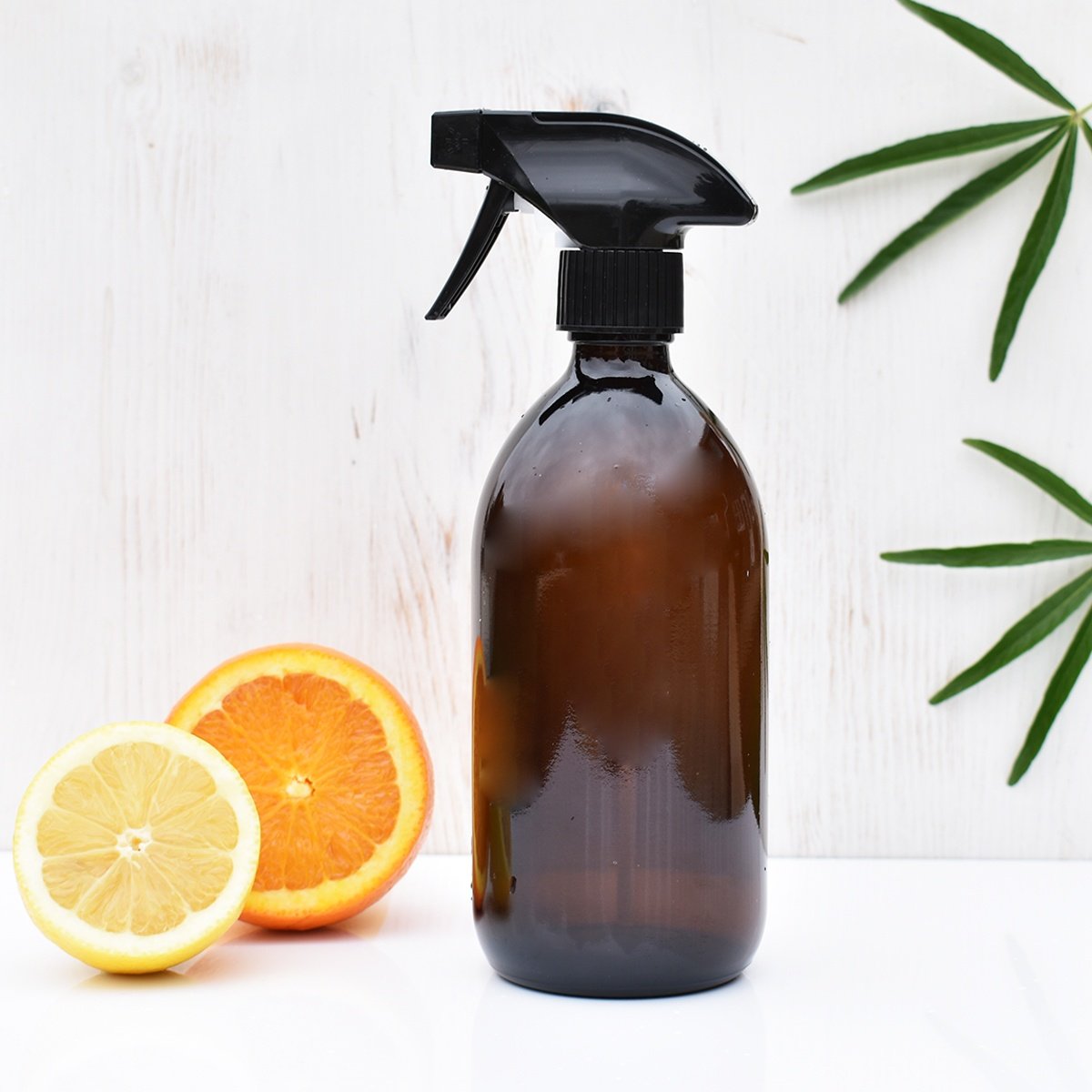 Did you know that you don't have to buy your household cleaning lotions and potions from a supermarket and in a single-use plastic container? There are hundreds of refill stations dotted around the country where you can take your own containers and fill them up with clean, biodegradable, and safe products that will keep your home clean, with minimal environmental impact.
We also stock a lovely amber glass spray bottle that is just perfect for filling up with linen spray, air freshener, or surface cleaners. Take a big step in the zero-waste direction by replacing your plastic spray bottles with reusable alternatives!
Reuse and repurpose
When coming across items such as old toothbrushes, socks with holes, and old towels, don't just throw them away- repurpose them instead. Mops, dusters, cloths, and other spring-cleaning utensils can be crafted from items that would have just ended up in the bin.
Switch out those chemicals
Not only can you buy eco-friendly cleaning products but you can even make your own from ingredients you can find in your kitchen.
There is not much you cannot clean with ingredients such as lemon juice, water, vinegar, and baking soda. Add in a few drops of an essential oil of your choice, and you are good to go!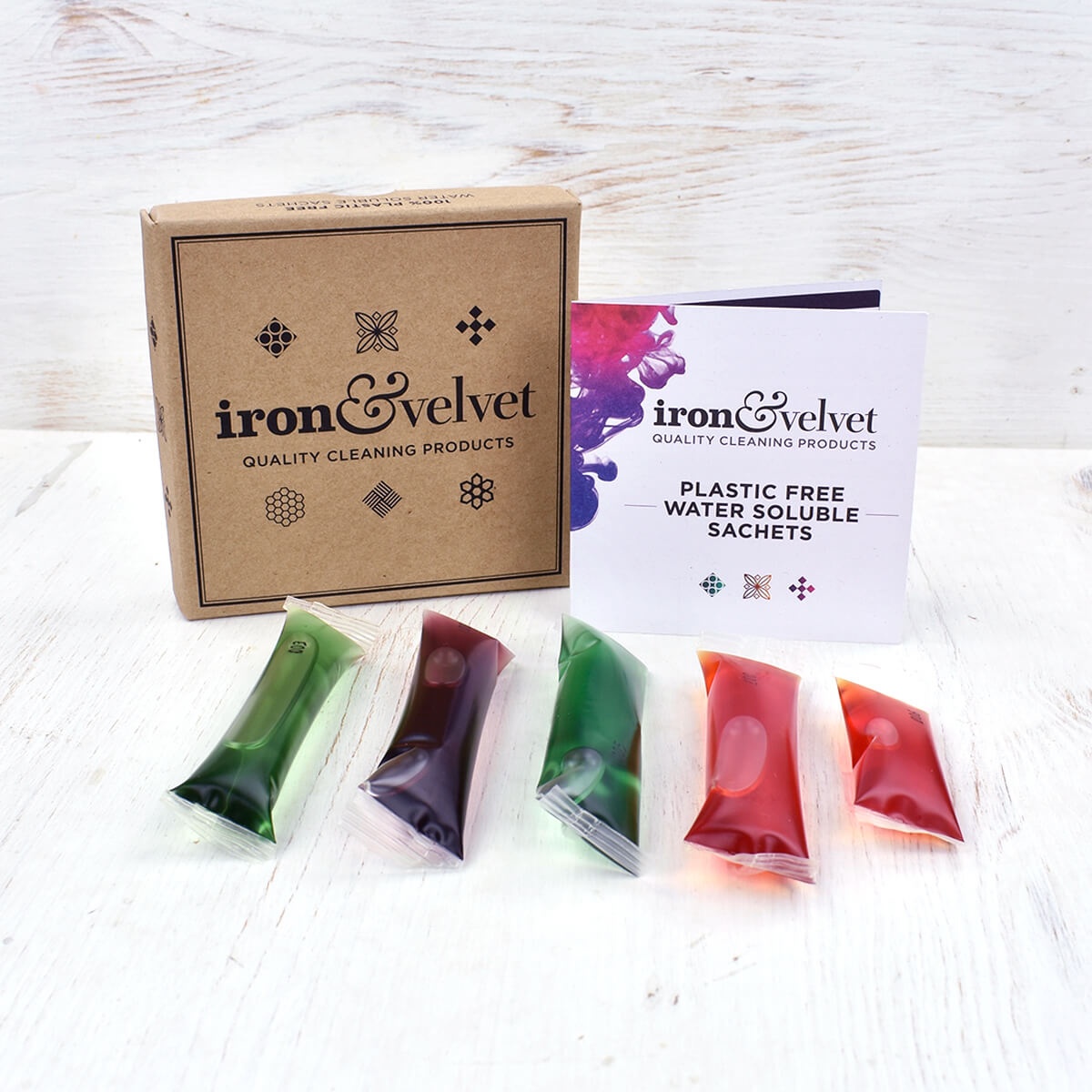 But for those of you that prefer to stick to a professionally formulated product, you can check out our new range by Iron and Velvet– floor cleaners, mirror and glass sprays, and antibacterial surface cleaners are all ready for you to get your hands on. With delicious scent combinations such as coconut and lime, orange and ginger, and fragrant ylang-ylang they could prove a little hard to resist!  These innovative water-soluble refill sachets are a perfect way to reduce unnecessary waste and plastic in the home.  Just pop a sachet in a water bottle, top up with the required amount of water as instructed and the sachet dissolves leaving your cleaning solution ready to go! 
Consider a clothes swap
Instead of throwing out all of your old clothes, why not organise a clothes swap between your friends or community? Arrange a date and a time where you can all meet and swap items between you. Whatever is leftover can then be taken to a charity shop or donated to a homeless shelter.
Ditch containers completely
Whilst switching to products from refill stations is great, there are some household cleaning products that you can do away with in liquid form completely.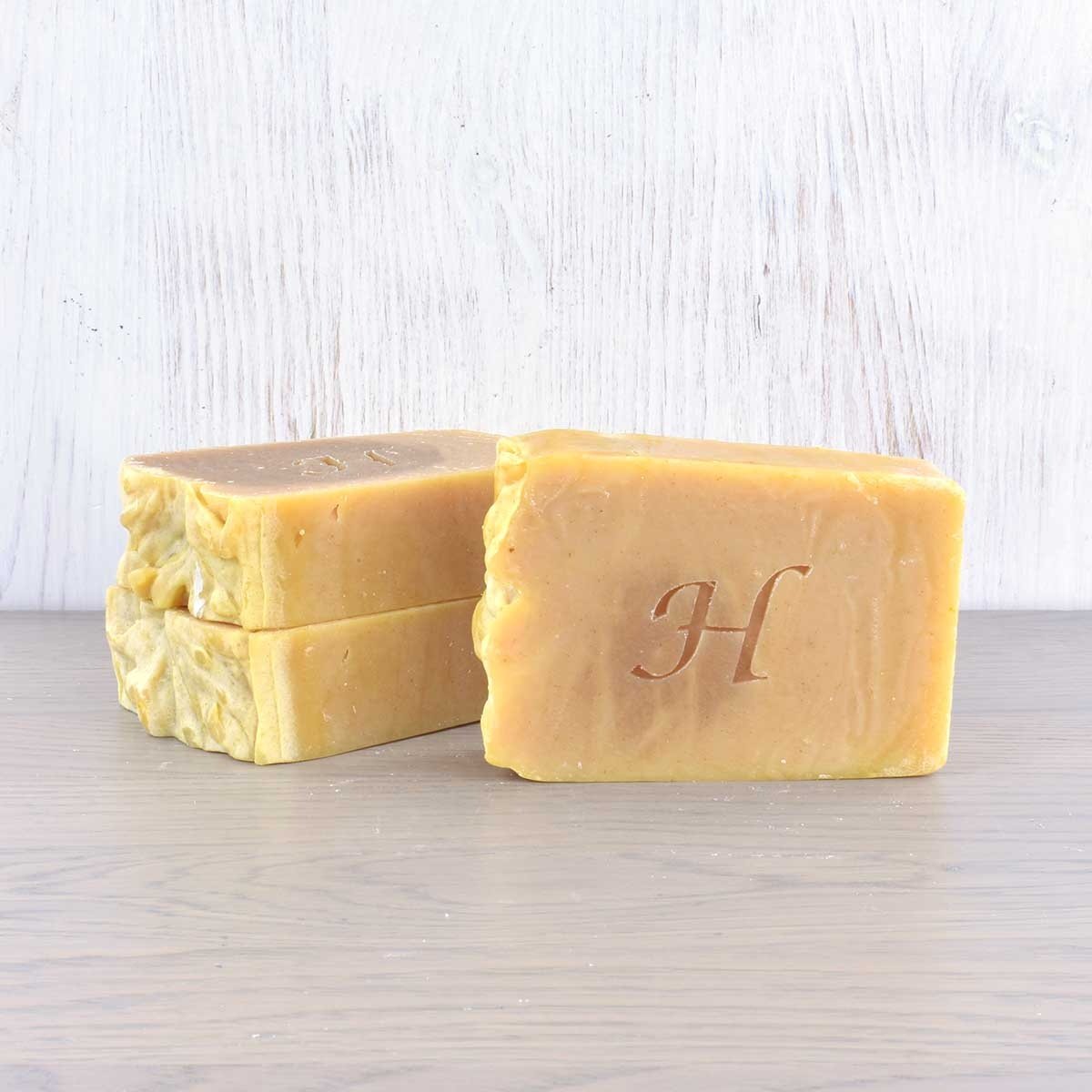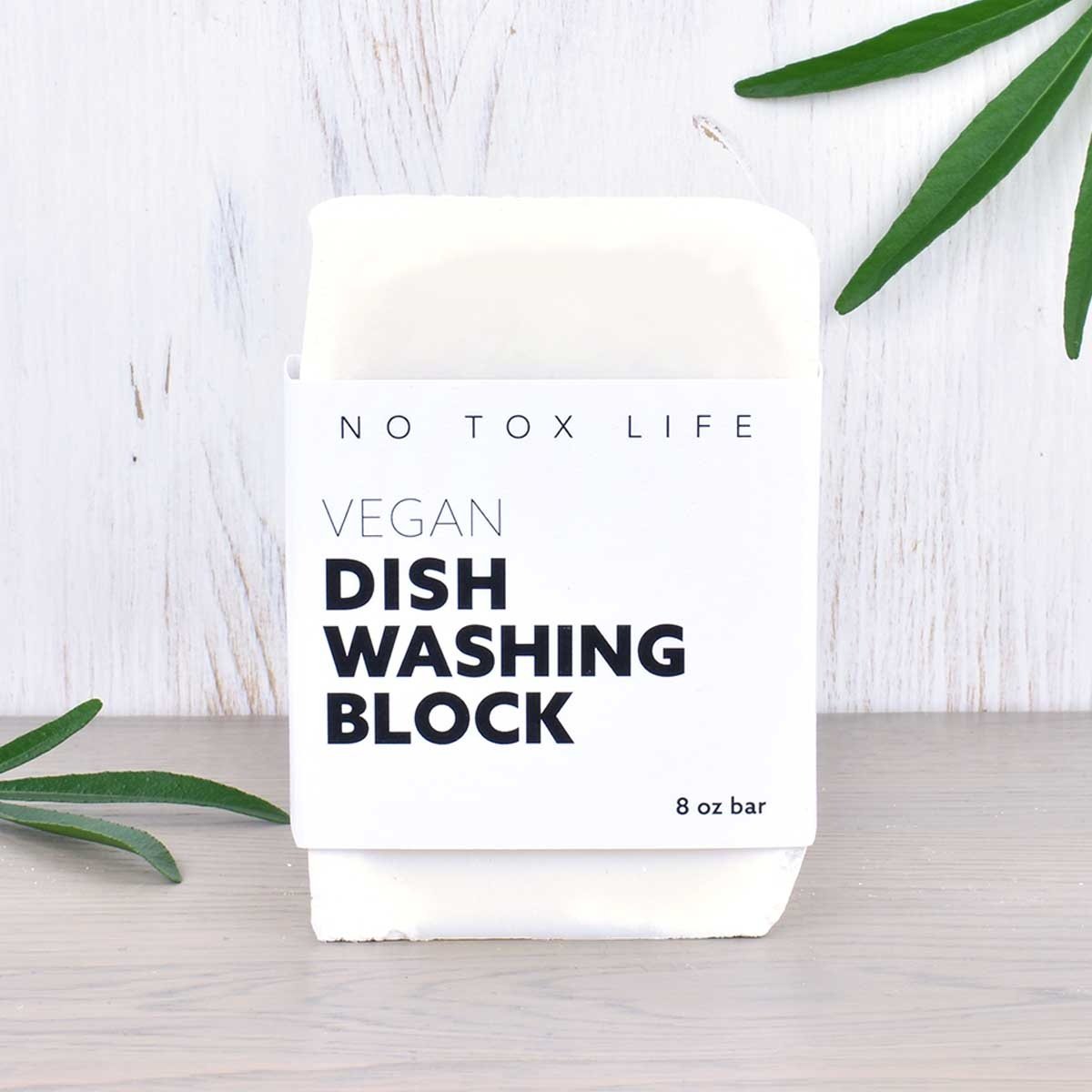 You are probably already using solid shampoo bars and conditioner bars, but you can also get your hands on the Zero Waste dishwashing block from No Tox Life. 8oz of solid, soapy goodness, not only is this product zero waste, but it is vegan as well. It lathers up wonderfully and cuts through grease and stubborn stains without leaving behind chemicals in your drain and plastic in your kitchen.
You can also switch your liquid hand soap for one of our many varieties of soap bars– all made from 100% natural ingredients and completely plastic free.
Consider your cloths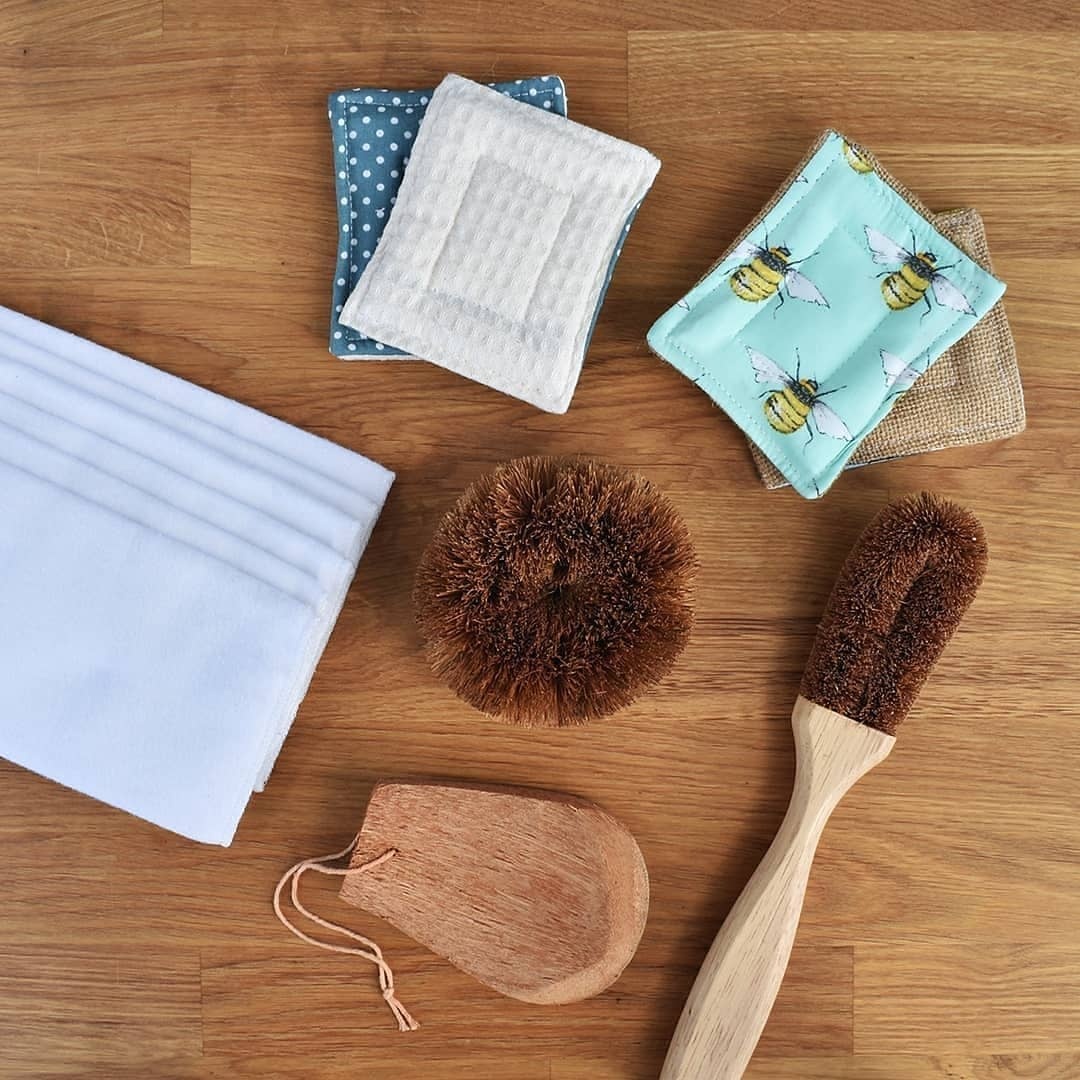 Did you know that the plastic sponges you use to clean your dishes, kitchen, and bathroom with, could take up to 52,000 years to break down? But there are other options you can utilise instead of the polymer, polyurethane, and foam options that lurk next to your sink.
Take for example the Unsponge range available here– crafted from 100% cotton, these eco-alternatives are reusable and completely plastic free. Long lasting and totally sustainable, they make a great alternative to plastic sponges, and are surprisingly easy to keep clean and fresh.
You can also kiss goodbye to paper towels and disposable wipes, instead replacing them with unpaper towels such as these from Marley's Monsters.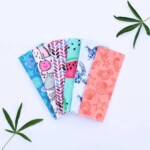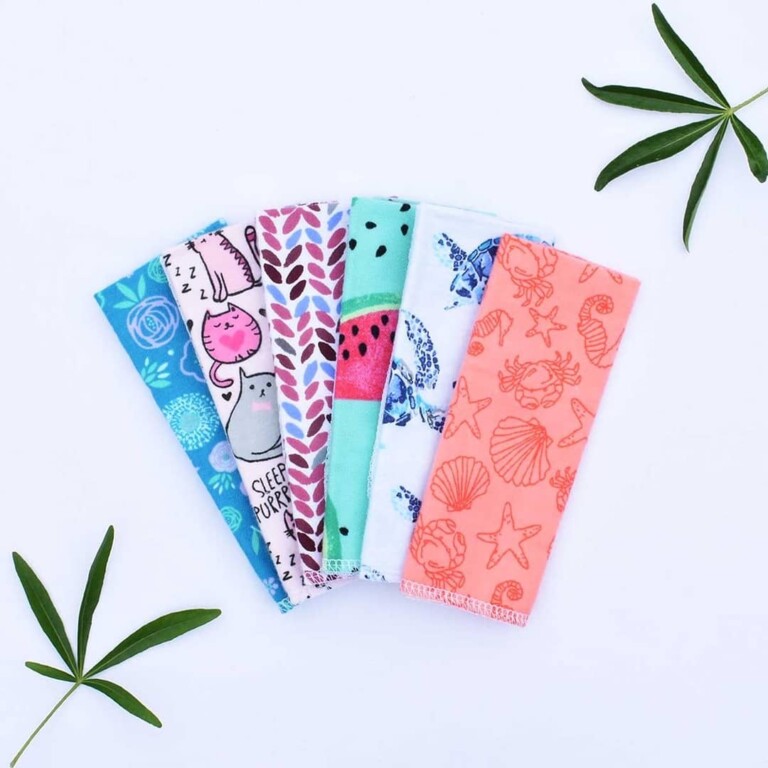 Top quality and made to last, they come in an assortment of designs and can even be used outside of the house on picnics, in packed lunches, or even just packed in your bag for emergencies.
Liberate your laundry
A change in the seasons means a change in bedding and clothing. Digging out bags of musty summer clothes and cotton sheets that haven't seen the light of day since September usually requires a marathon freshening session. But you don't need to rely on chemical products to get your summer wardrobe in order, instead, there are lots of great natural options that you can use to liberate your laundry, all year round.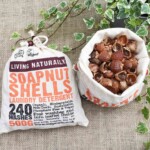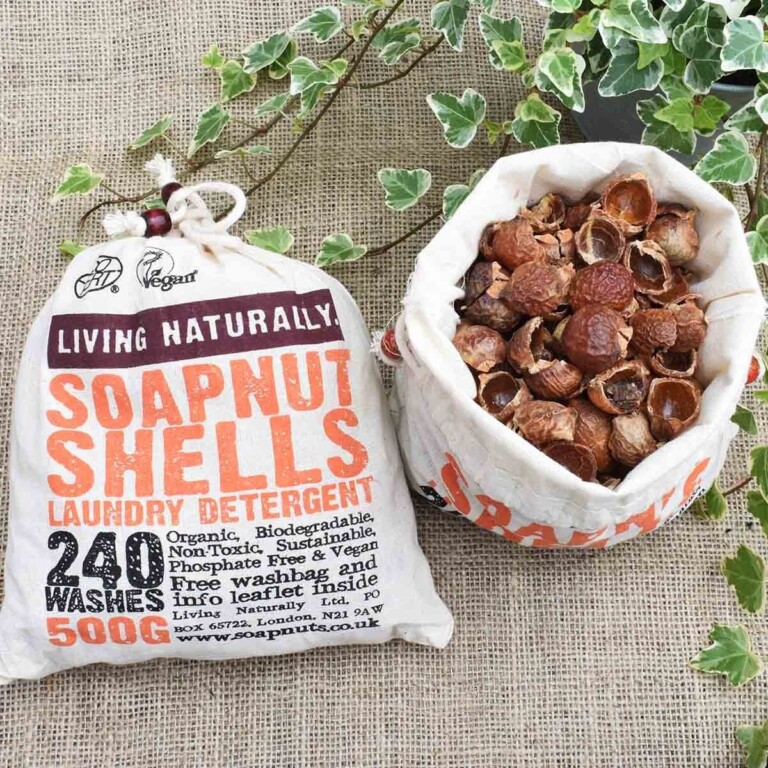 Soap nuts are a great alternative to powder and liquid detergents, as they are gentle on your skin and clothes whilst getting the job done when it comes to cleanliness. They are completely natural and contain no additives whatsoever, instead producing a natural soap called saponin. Just pop them in a muslin bag, throw them in the machine with your laundry, and get ready to be impressed.
Vegan and biodegradable stain removers and natural laundry gels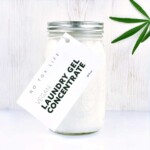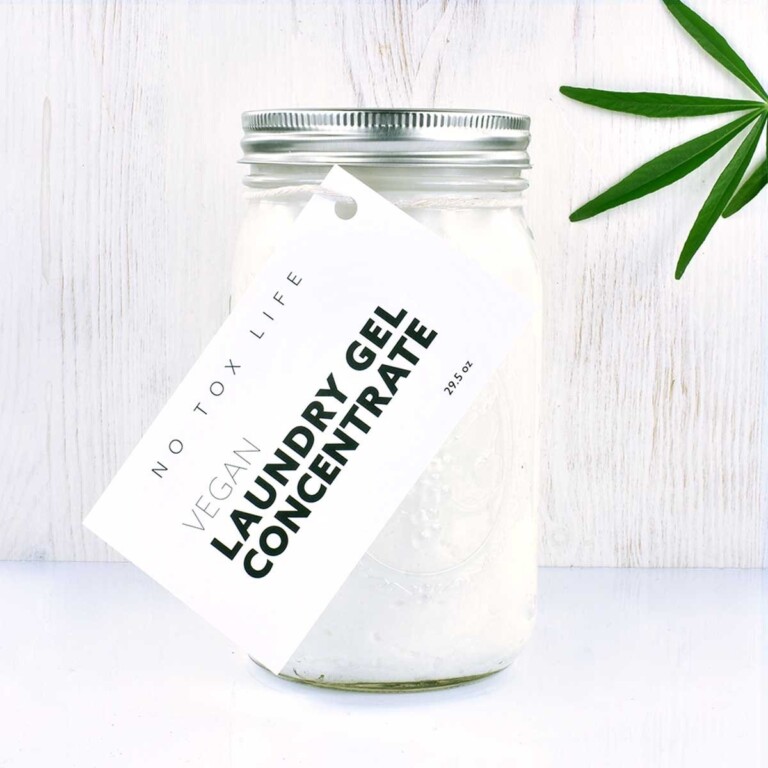 are also great additions to your arsenal to help you blitz away stubborn marks and smells. Just don't forget to hang your washing out to air dry afterwards, rather than putting it in the dryer!
Get thrifty
They say that "one man's trash is another man's treasure" and this applies to all of the junk that you have lying around your house. Magazines, books, old toys, ornaments, knick-knacks, and bits-and-bobs- all of these could be worth something to someone else.
Be ruthless with your belongings- if you haven't used it in six months then designate it to the thrift pile. Charity shops will gladly take them off your hands and others can be taken to local NGOs or charities to be donated, upcycled, or repurposed. Don't just assume that your possessions final destination should be landfill- chances are that someone else can put it to good use.
To pick our brains for more eco-friendly spring cleaning solutions, you can chat with us on, Facebook, Instagram or email us at [email protected]
Alice