Plastic Free July is here! A global initiative that encourages people to be a part of the solution to 'the plastic problem' Plastic Free July, as the name suggests is 31 days where you cut plastic out of your life.
With a focus on single-use plastic which is by far the most problematic, the challenge encourages participants to be conscious in their purchases and day-to-day lives. By reducing the consumption of single-use plastics, it is hoped that people will carry on with the initiative after the month ends.
We humans use single-use plastics at an alarming rate. We buy, consume, and throw away, with little consideration for what happens to the plastic once we are done with it. These plastics such as bags, bottles, and other packaging end up in landfill, incinerators, or even worse- the ocean. To give you an idea of how much we use, around 2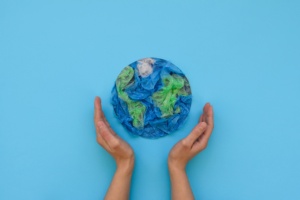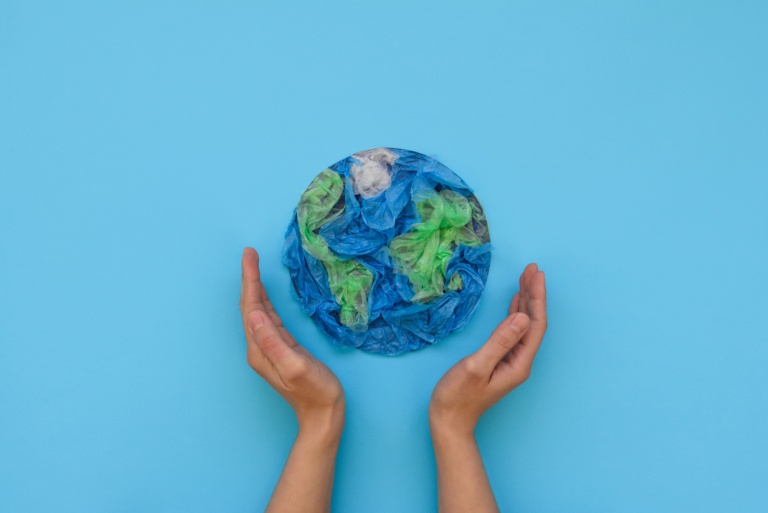 million single use plastic bags and 1 million plastic bottles are used every minute globally. While some of these are recyclable, most do not end up being recycled.
Furthermore, it's not just the issue of what happens to the plastics once they are discarded. We also have to consider how they are made and the impact the chemicals used can have on the environment.
Switching out the single-use plastic, or at least significantly reducing how much you use is something we should all aim for. If each of us take steps towards this goal, together we can make a difference and be a part of the solution.
But how to go about it? Carry on reading for our simple but effective tips!
1. Accept the challenge!
Eliminating single-use plastics from your life, can sometimes take a bit of adjusting to. Be ready to be more conscious in your choices and to try to think outside of the box. We promise you; it will be worth it. If you are up to the challenge, please proceed to point two.
2. Write a list!
Write a list of areas of your life that could benefit from being plastic free. Consider the kinds of plastics you use or consume, and group them into categories. This will make the task of eliminating them a whole lot easier. Categorise them by the room in your house, or more general terms like 'cleaning', 'beauty', and 'food'. Whichever works for you. Planning and listing the changes you want to make will make the challenge easier to attain!
3. Follow our tips!
SKINCARE
Even your skincare routine should not escape plastic-free July. Your skin is the largest and fastest growing organ in the human body so it is so important that you look after it.
More often than not, the products we put on our skin are packed with chemicals and synthetic ingredients that are not good for our skin. Thankfully, there are lots of great eco options available which can make the transition to natural skincare a lot smoother- on your skin.
Removing Make Up
Firstly, although make up wipes may seem handy and convenient they cause a number of issues for our lovely planet. Did you know that the number of wet wipes washed up on our British beaches has increased by 50% since 2013 (Marine Conservation Society). Not only are the wipes bad for our planet they are also packed with chemicals and alcohol causing several problems for your skin. You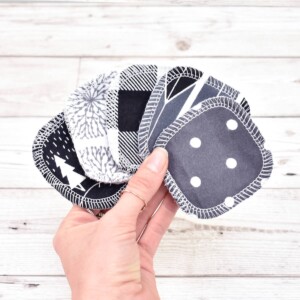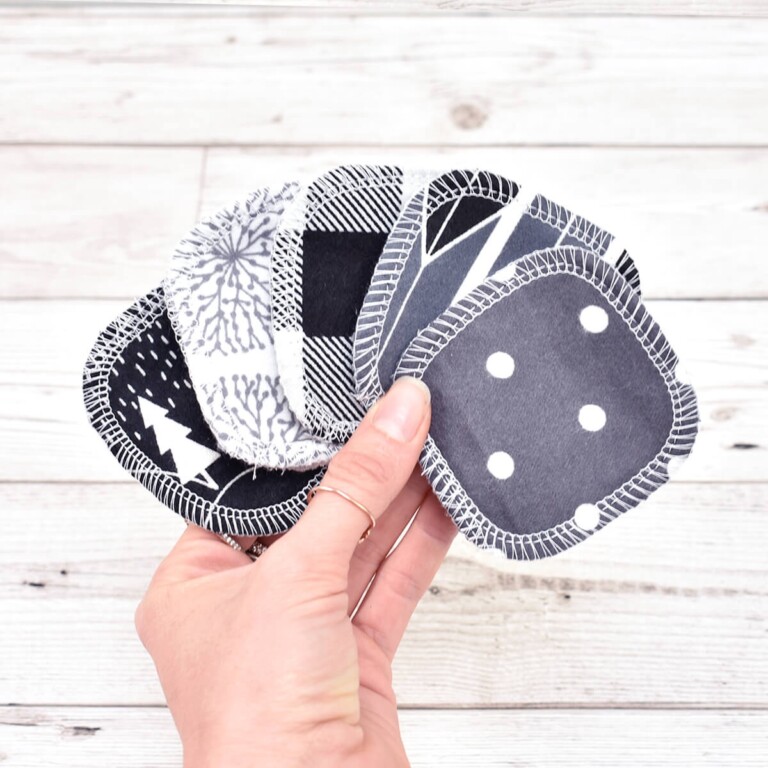 can replace your makeup removing wipes or cotton pads with reusable cotton or bamboo rounds. These can be used to remove all traces of makeup and can then be washed, dried, and are ready to use again. Bamboo is naturally soft and anti-bacterial, so a treat for your skin!
Alongside the reusable cloth rounds. Make the change to a natural, plastic free cleanser to remove your make up. Find one that works for you and suits your skin type. Dry skin? Look for Shea Butter or Coconut Oil. Irritated skin? Look for Aloe Vera. Ageing Skin? Frankinscense or Rose Oil. Oily Skin? Look for Tea Tree.
Our favourite is our specially developed Peace With the Wild Organic Cleansing Makeup Melt. Packaged in a recyclable metal bottle, it is vegan, cruelty free, palm oil free, and free of all synthetic fragrances and parabens. As the name suggests, it literally melts the makeup off your skin, working hard to remove any build ups of grime and other debris. Just smooth it onto your neck and face and remove using a damp facial round.
Moisturiser
Finish off your plastic-free skincare routine with a dollop of wonderful, organic moisturiser. Many moisturisers are watered down and loaded with chemicals so that the manufacturers can make more for less. Whilst this may be good for them, it certainly isn't for your skin and our planets water ways. Peace With the Wild has formulated a range of Organic Whipped Face Cream and Body Butters for all different skin types. These creams use essential oils and natural butters to keep unruly, problematic, or even just normal skin, under control. We also stock a vast range of other brands that are all plastic free, cruelty free, and natural.
 Shaving
Did you know you can switch out your razors for eco-friendly and plastic-free alternatives? Not only are they plastic free and offer a sustainable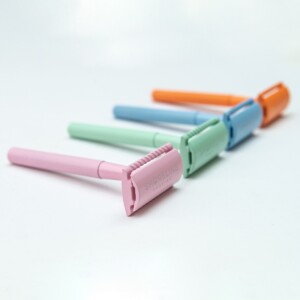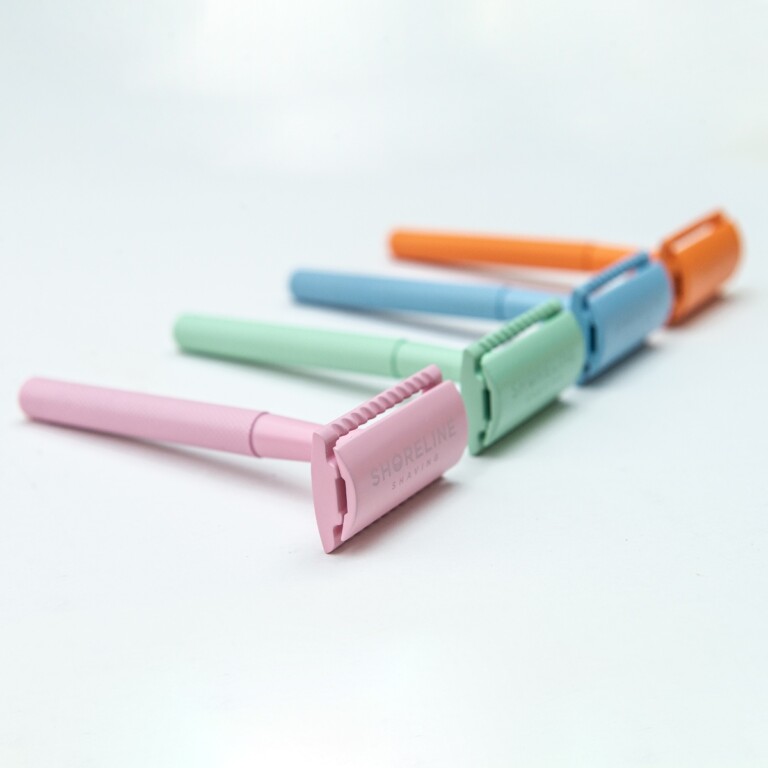 alternative, they also give a much closer shave than disposable razors. Safety Razors are perfect for all genders, and for all over your body. Just don't forget to get your hands on a solid shaving soap bar, or if you prefer, a decadent, sweet smelling, luxurious shaving cream. All of our shaving creams come in recyclable and plastic free containers and are great to ensure a smooth shave.
BATHROOM
The bathroom is a place full of possibilities for switching to a plastic-free lifestyle.
Soaps
Switch out your hand wash in plastic dispensers for a solid soap bar made from natural ingredients. They're kinder to your skin, have antibacterial and other properties, and come in plastic-free packaging. These soaps can be used all over the body, lessening your reliance on shower gels and other body washes that come packaged in single-use plastic. You can find soap bars that are vegan, natural, cruelty free, and plastic free. Solid soaps for every occasion can replace a multitude of plastic goods.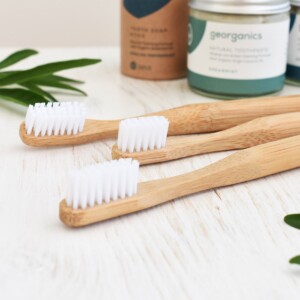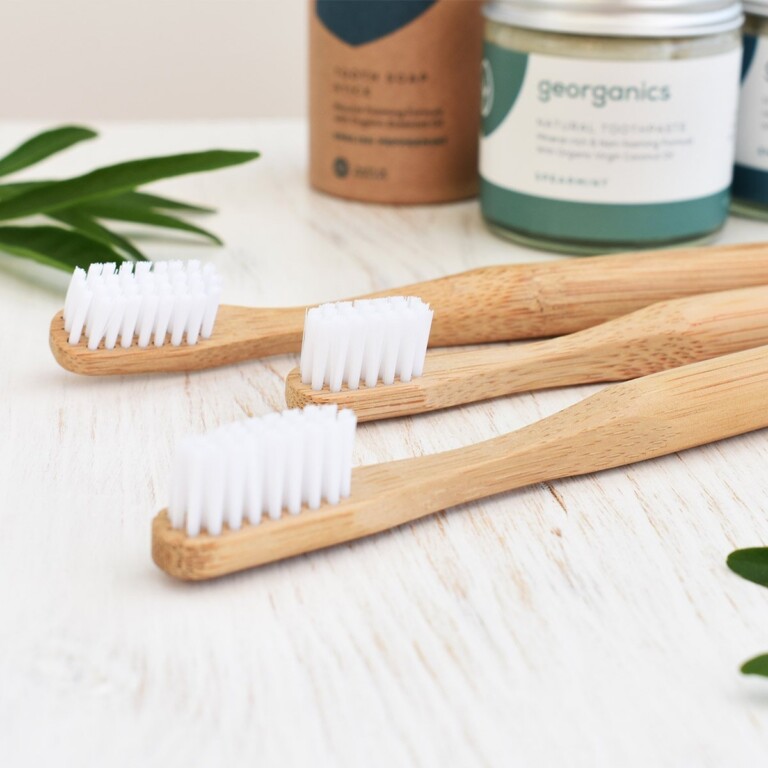 Dental Care 
Swap your plastic toothbrushes and toothpaste in plastic tubes, to plastic-free options. Wood or bamboo brushes come in a range of bristle strengths and do just as good a job, but are not harmful
on the environment when you discard them. Use them in conjunction with natural toothpaste, tooth tabs, or tooth powders, to keep your pearly whites sparkling and fresh.
Deodorant 
Deodorant is a bathroom staple that few of us can live without. The problem is that most commercial deodorants come in plastic bottles, glass bottles with plastic rollers, or aerosols with plastic caps. Make the transition to a natural deodorant, find one that suits you, whether this be a bar, stick, crystal or paste. They all offer protection from pongs whilst being environmentally friendly.
Bathroom Cleaning
Keeping the bathroom spic and span is super-important, particularly in terms of health considerations. Replace the harsh chemical cleaning products,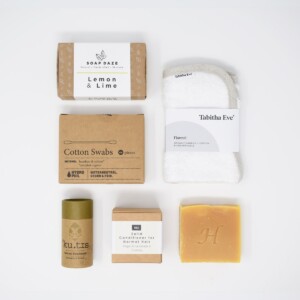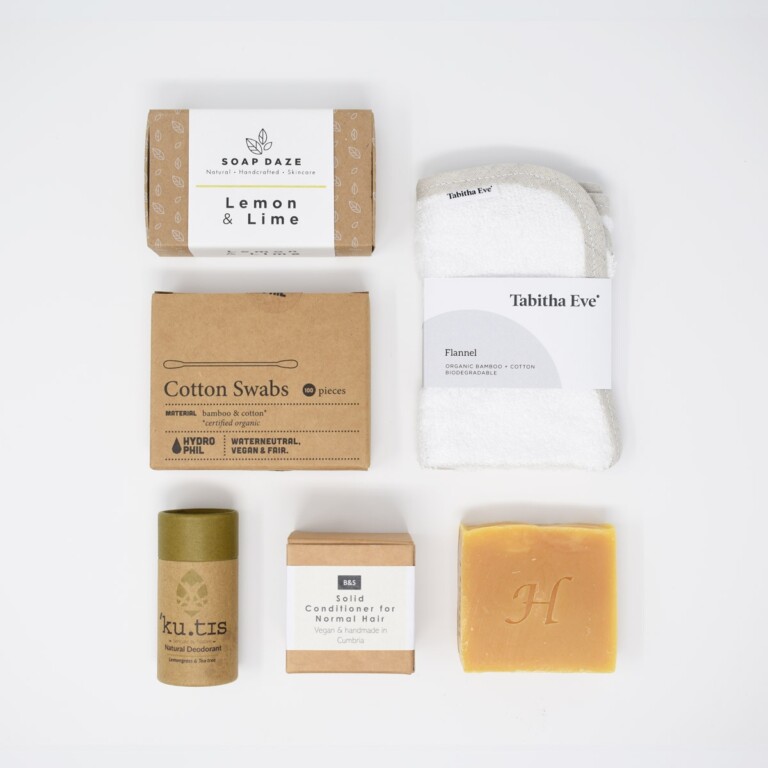 packaged in plastic with soluble cleaning sachets. Use an amber glass bottle to dissolve them in and spray away! When you've ran out of solution, simply just dissolve another sachet into your bottle and go again.
KITCHEN
After you are done cooking up a storm in the kitchen, getting things clean and tidy is a less fun part of the process. We have become reliant on certain named brands that are packaged in plastic and we think these are the only way to get our kitchen truly clean. This is not the case! There are plenty of highly effective, eco-friendly, and plastic free alternatives out there that can do just as good a job.
Washing up
Why not try a dishwashing soap bar that cuts through grease and build up, to make your plates look as good as new. A dish washing soap bar can effectively clean kitchenware using natural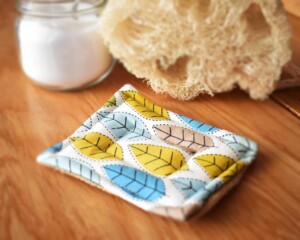 antibacterial and antiseptic ingredients. They are completely plastic free and natural lessening your impact on the environment. For those that use a dishwasher, don't worry, you can still experience magical cleanliness with eco friendly dishwasher tablets! These are an entirely natural dish washing detergent that comes in a biodegradable cardboard box.
Replace your plastic brushes, sponges and scourers with coconut or plant bristle alternatives. Not only will a wooden dish brush look lovely in your kitchen, they are also completely biodegradable. If it's a sponge you prefer to use, then try a reusable non-sponge. You can use them again and again by simply popping them in the washing machine. When the time comes for you to dispose of it, they can be composted. No waste and an eye catching way to wash up! You can also scrub your dirty dishes or wipe the sides down using compostable cleaning cloths.
Paper Towels
Landfills are crammed with napkins, tissues and paper towels, we are utilising paper towels quicker than they can biodegrade! Not to mention the amount of trees that we loose to provide us with them. Switching to a reusable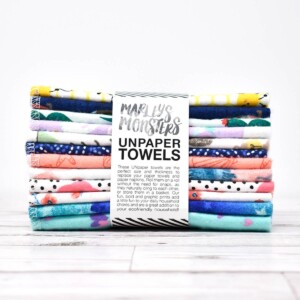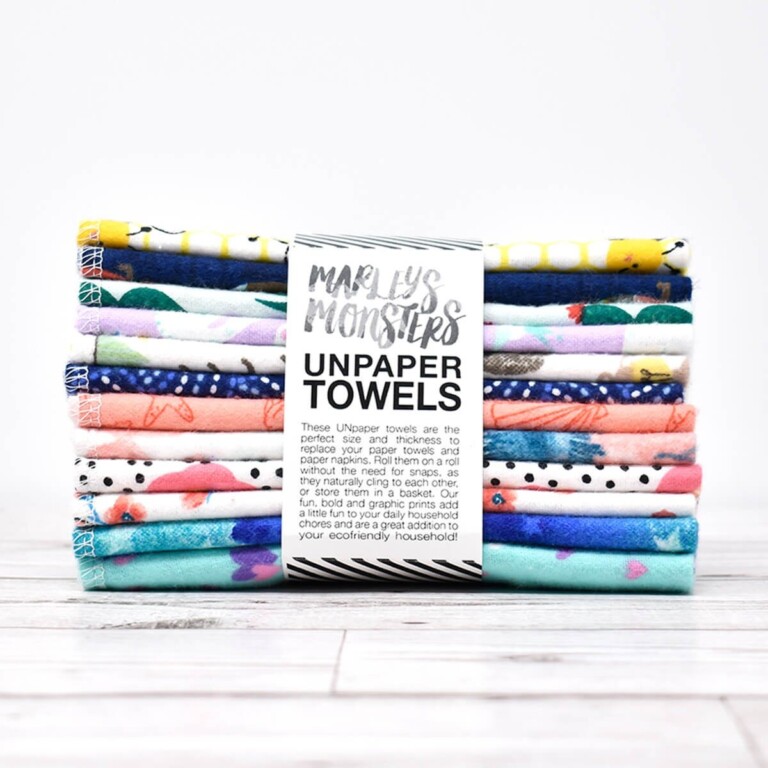 alternative made from cloth,or bamboo could make a huge difference. Get your hands on reusable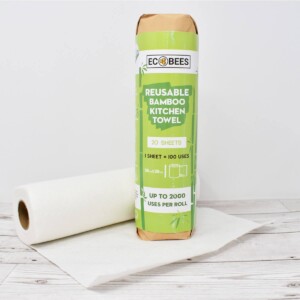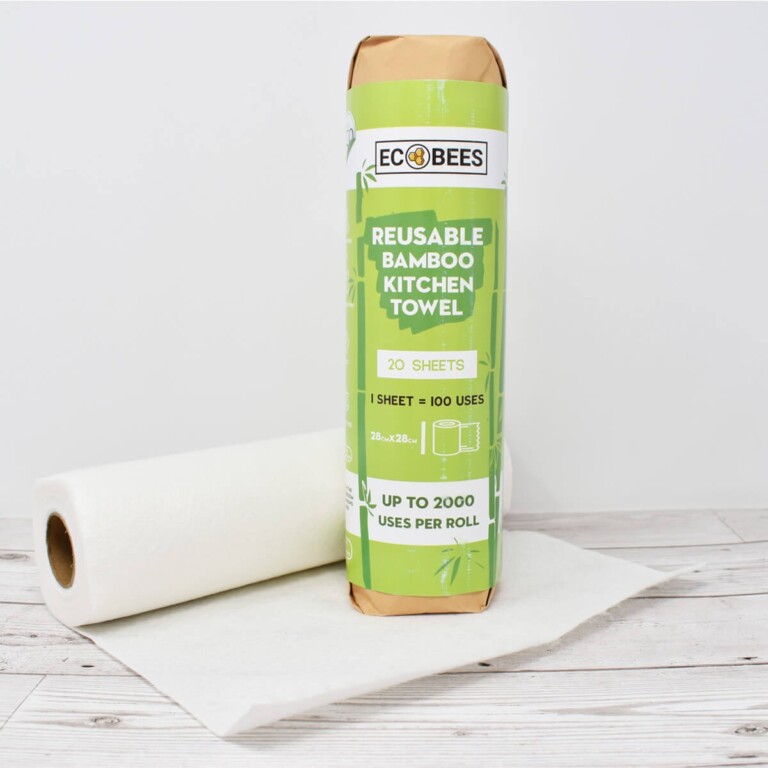 paper towels made from bamboo fibres, they are super strong, absorbent and antibacterial. When they're dirty you just pop them in the wash and they are as good as new! These are a fantastic reusable option to clean up spills and splashes without creating a tonne of disposable waste every day.
Food Storage
Another kitchen favourite of ours are Beeswax wraps which replace the need for any plastics in your fridge. These little bee-auties can be used to wrap up food, keeping it fresh until you are ready to eat it. Say goodbye to single use cling film, these wax food wraps are washable and reusable. You can get them in all different shapes and sizes to wrap up your different foods. From sandwich packs to cheese packs!
If you'd prefer to bag your left overs up rather than wrap them, you'll be glad to know there is an alternative to that too. You can get your hands on Beeswax Bags, they are the perfect choice for keeping your fruits, veggies, sandwiches, and other snacks fresher tasting, longer than plastic wraps or zipper locked alternatives. They also come in a range of beautiful patterns that will brighten up your kitchen perfectly.
Alternatively, you can opt for stylish dish covers, or stainless steel containers to store your leftovers in. If you would still like to have a roll of foil handy in the kitchen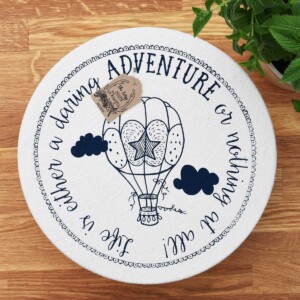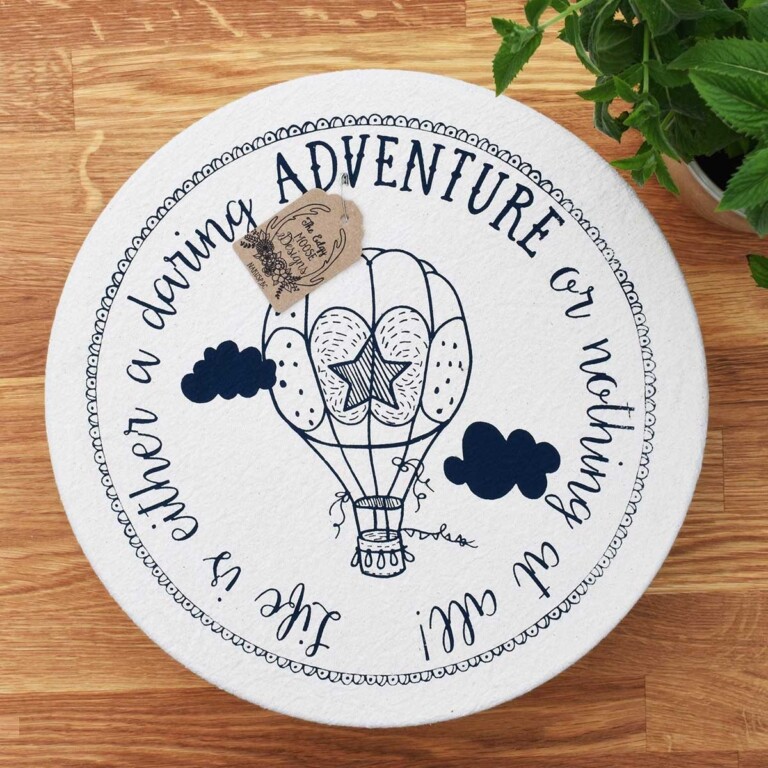 for wrapping food while on-the-go then be sure to opt for 100% recycled foil. Recycled aluminium foil is saving both energy and waste. This is a more sustainable alternative for home baking, and is also packaged pastic-free. If You Care foil uses 95% less energy to produce. Because there is no need to mine, this production creates less waste, while reusing a precious resource.
ON THE GO
Shopping
Before you are even out the door, you can think ahead and make sure you grab some reusable produce bags. Make shopping an eco-friendly breeze with produce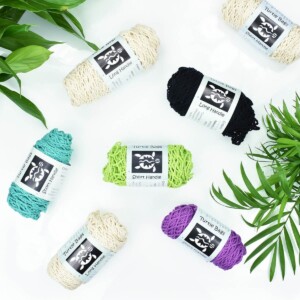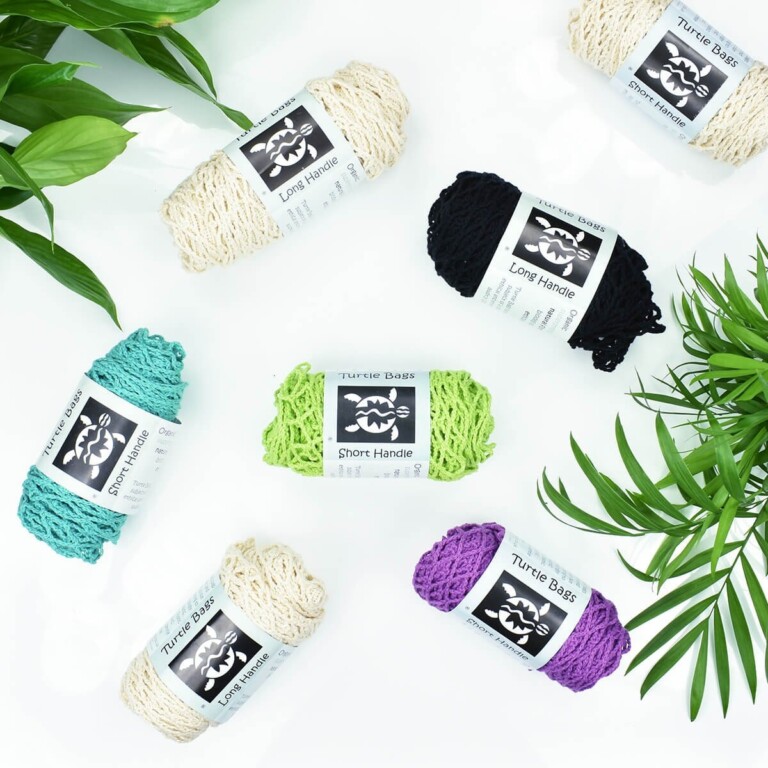 bags made from organic cotton, string, organic cotton net, or platinum silicone. Whether you are going for your weekly food shop or for a picnic in the park, these options have got you covered meaning you can totally avoid single-use plastics.
Reusable Cups
In terms of drinking on the go, you can replace your take away coffee cup with a super-stylish rice husk, glass, or bamboo alternative. Some coffee shops will even give you a discount or a freebie if you take your own cup instead of using their single use ones.
Straws 
There's no need for plastic straws, keep a sleek, metal straw in your bag, ready for occasions when a straw is required. Cocktails, smoothies, and juices seem to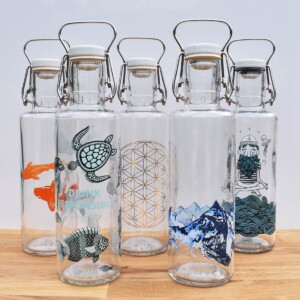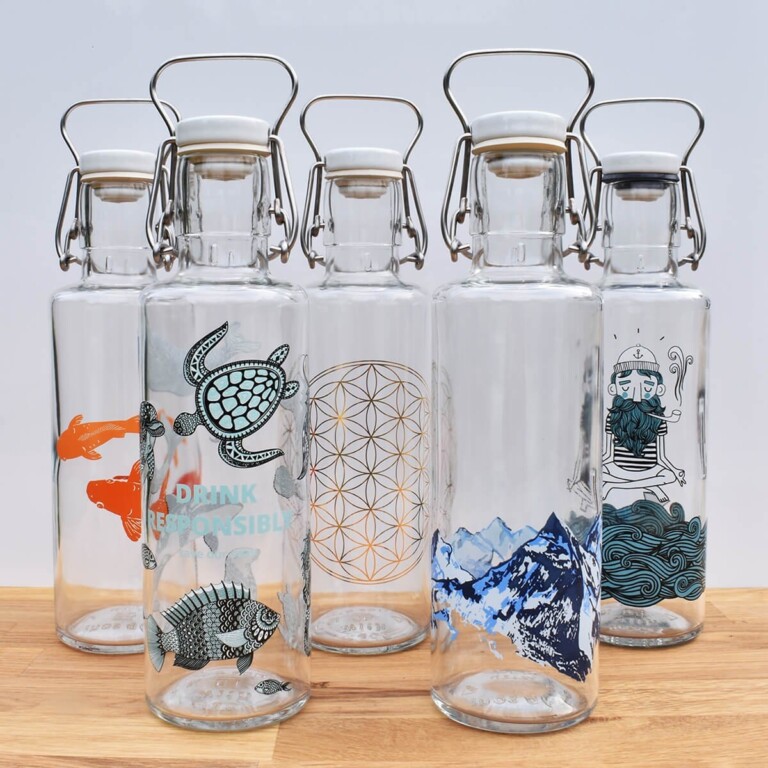 taste so much better when supped through a rainbow coloured stainless steel straw.
Drinking Bottles 
A million plastic bottles are purchased across the world every minute of the day, and the worrying fact is that this number will grow a further 20% by 2021. So, don't forget to fill up your reusable water bottle before you leave the house! Investing in one of these beauties saves you money on buying one outside of the home, as well as helping our oceans.
LAUNDRY
Switching to a plastic-free laundry regimen can feel a bit daunting. After all, it can take a lot of trial and error to find the products that work for you, your clothes, and the type of water you have in your area. But we promise that our selection of eco-friendly laundry products will make the transition much easier.
Eco Eggs
Let Ecoegg laundry eggs become your new best friend when it comes to getting the laundry done. They come in a variety of scents and you can find a washing machine and a dryer option. This little, brightly coloured egg does away with the need for detergent and fabric conditioner, and the plastic they come packaged in. They contain eco-friendly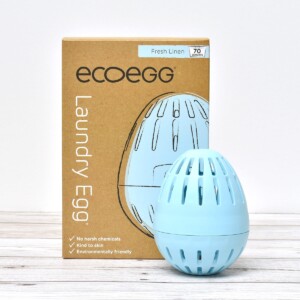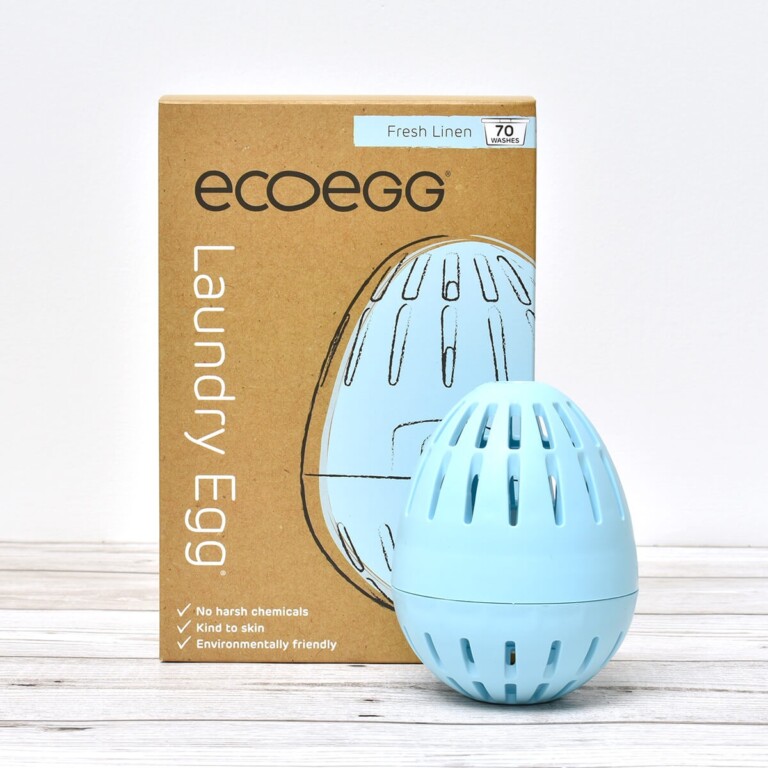 pellets that do the cleaning and softening work, and the eggs can be refilled after 70 washes.
Powder
If you prefer using a conventional powder, switch to a natural laundry powder! You can find these packaged in biodegradable packaging, and in a variety of fragrances such as lavender and rose geranium. They ensure effective cleaning power without the need for harsh synthetic chemicals, and are blended with natural minerals and essential oils for their antibacterial properties and natural aroma.
Laundry Strips
Another great option to consider is Tru Earth Laundry Strips. They are so easy to use and zero waste! They can be used in any washing machine or for a hand wash and are equally effective with hot and cold water. These strips are as sensitive to your skin as they are to the environment, they have hypoallergenic properties and are free from parabens, phosphates, chlorine bleach and added dyes to make them as safe and non-toxic as possible. The strips simply dissolve in the wash and completely biodegrade. Absolutely no plastic is used in the packaging as it is made from paper which allows you to recycle or compost the packaging after use.
Oxygen Bleach
When switching to natural laundry products, we sometimes expect the same results we get from the chemicals we have been using before. Synthetic detergents are packed with chemicals to keep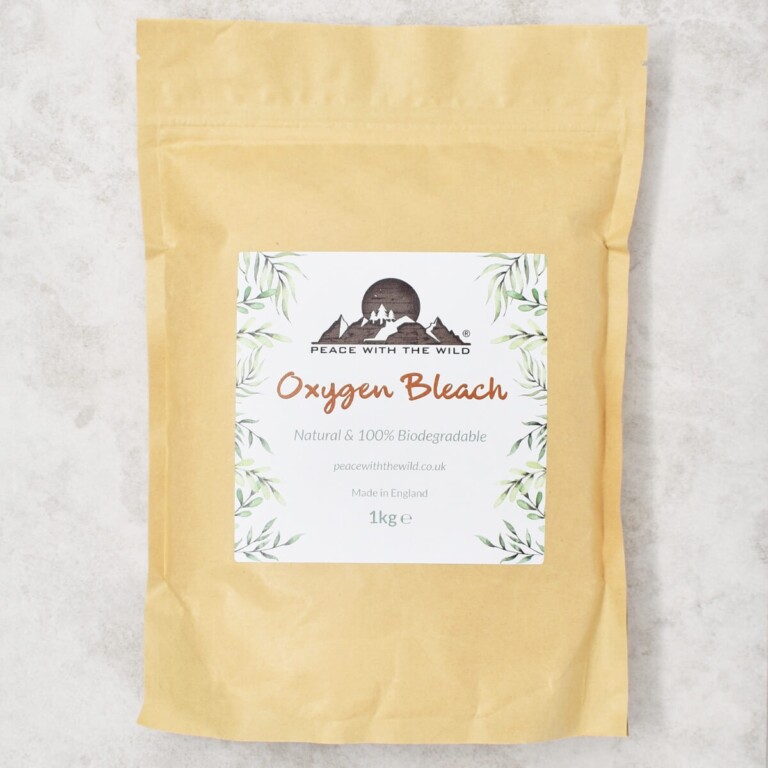 our white's staying white and sometimes natural laundry products simply aren't harsh enough to do this. This is where Oxygen Bleach saves the day! Oxygen bleach is a non-toxic, safe and gentle biodegradable alternative to chlorine bleach that effectively removes stains, disinfects surfaces and brightens the whites and colours in your laundry. You can also use it for kitchen and bathroom cleaning and it can act as a great disinfectant.
These are just some of the ways you can begin to phase out single-use plastics and other kinds of plastics from your day-to-day life. Of course, we have an endless amount of advice for you on other things you can replace, but that is a topic for another post. With Plastic Free July in full swing, we hope you find these 'baby-steps' towards a more sustainable lifestyle, useful.
Good luck with the challenge, and remember, we are always here to help you with questions and queries about being more environmentally friendly in every aspect of your life.
Good luck!