Climate change is scary enough without the prospect of Halloween and all the single usage surrounding it, but there are some easy ways to still have a spooky yet sustainable one.
Throwaway outfits, disposable decorations and discarded sweet wrappers have become the inevitable when the 31st October arrives each year. But with some creativity, it's more than possible to consider the environment while still embracing the holiday.
Planet-friendly pumpkins
There's nothing that screams Halloween more than carving a pumpkin, but more than half of the 24 million pumpkins carved in the UK each year are not eaten. Despite this, there's a huge range of ways to eat the gourd-eous veg. From sweet recipes such as pumpkin bread to savoury meals like pumpkin soup, be sure to do a little research if you're scooping out the inside of your pumpkin.
And if those options don't sound like your thing but you still want to do your bit, you can make a facemask with the flesh or roast the seeds to garnish meals like risotto and pasta. As well as this, you can simply season the seeds and eat as a snack, or feed to the birds. Once you've used what you can, cut up the leftovers and compost them.
If you're heading to a pumpkin patch, choose one closer to home so that you're limiting your carbon footprint as much as possible, as well as supporting local business. Finally, look out for pumpkins with bruises or imperfections as they're more likely to be neglected and go to waste, plus the uglier the better on Halloween!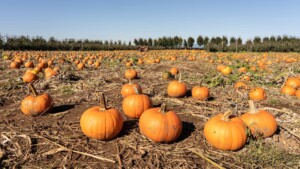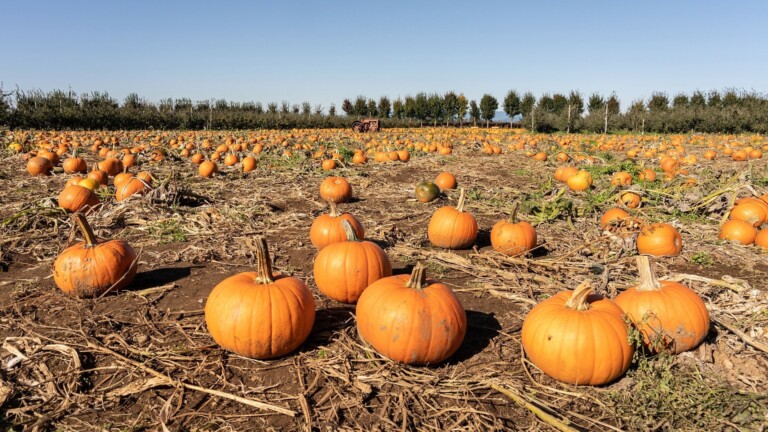 Sustainable sweets
Since Halloween may be a little bit different this year and trick or treating is discouraged in some areas of the UK, it gives us the opportunity to make a change. So instead of buying individually wrapped sweets that are amplifying the single-use plastic crisis, opt for making your own.
Enjoy some quality time with the kids by baking spooky shaped biscuits to decorate at home, or have a go at making your own confectionary, whether that's vegan marshmallows, Turkish delight, toffee apples or another family favourite.
For those that just can't resist buying sweets at this time of year, search for cardboard-packaged ones such as Smarties and Nerds. This way, you'll be significantly saving on plastic waste.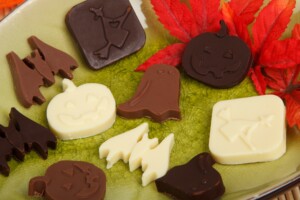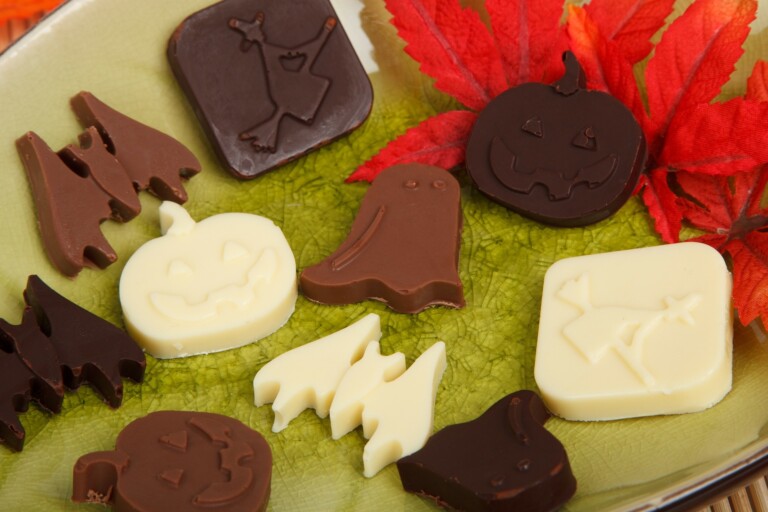 Creative costumes
An estimated 2,000 tonnes of plastic waste is generated from throwaway Halloween clothing in the UK annually, and while it might be easy to bag a cheap, mass-produced PVC costume, it's much greener and more fun to make your own costume.
You'll find plenty of inspiration in your wardrobe, and if you choose a character wisely, it doesn't have to be a one-off and can be used again in the future. Make a believable Greek God with an old bed sheet, or tear up some of the clothes you don't wear to make a convincing zombie. If you do need to buy something, ask your family and friends first before trying charity and second-hand shops.
If you can't find what you're looking for, or you struggle at making costumes, there are plenty of places to rent fancy dress. Simply say no to new costumes and transform that old t-shirt into something spectacular.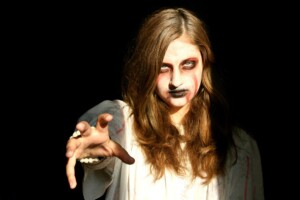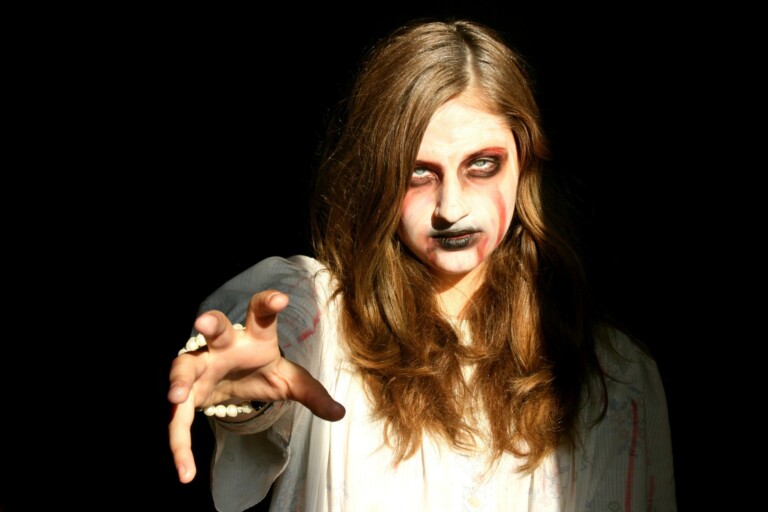 Biodegradable backdrop
For those who love to fully embrace Halloween and go all-out on decorations, we can guarantee that the cover of darkness and some carefully positioned candles are all you need. Set the scene and save on electricity by turning out the lights.
Avoid paraffin candles that are harmful to the environment and opt for beeswax or vegetable wax candles instead.  Our candle collection, including aptly-named brands such as Witchwood and Run With Wolves, contain natural ingredients and seasonal scents such as ginger, chai and mulled wine to create the perfect atmosphere this Halloween.
Otherwise, consider making your own decorations such as a reusable paper garland, cardboard cereal box gravestones, egg carton bats or even a mad scientists lab of glass jars containing quirky items – close-up portrait photographs work really well for this!
Halloween might not be the greenest holiday, but we hope that with our tips, you have a scarily good time without it costing the planet.
Written by Hannah Stark