If like us, you love chocolate but want to make mindful choices, then we've got good news for you.
This 'Chocolate Week', we're here to tempt you with the chocolate brands we stock – all of which can be enjoyed guilt-free since they don't contain palm oil, plastic packaging, animal products or unnatural ingredients.
Whether you're looking for a hearty vegan chocolate bar, a dairy-free advent calendar, or a unique but ethical chocolate treat for a loved one, Peace with the Wild has everything you need to satisfy that sweet tooth and still enjoy mindfully.
Raw Halo
The first chocolate we ever stocked, Raw Halo is incredibly popular with our customers – whether it's for someone else or for yourself. The idea for the product started when founder, Meg, couldn't find a chocolate bar with ingredients she could count on one hand, or even understand… so she made one!
Using ethically sourced ingredients from small, organic and fairtrade farms, Raw Halo chocolate bars feature minimal ingredients and are packaged completely plastic-free in recyclable foil and paper. The brand has a range of classic flavour combinations which are dairy and gluten free, sweetened with coconut sugar.
Since they're all too good to choose a favourite, we've put together a Chocolate Lover's Delight Gift Box which includes 35g tasters of Raw Halo's full collection, including dark chocolate and orange, and 'mylk' chocolate and vanilla.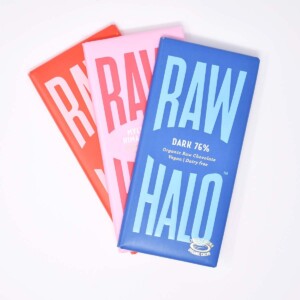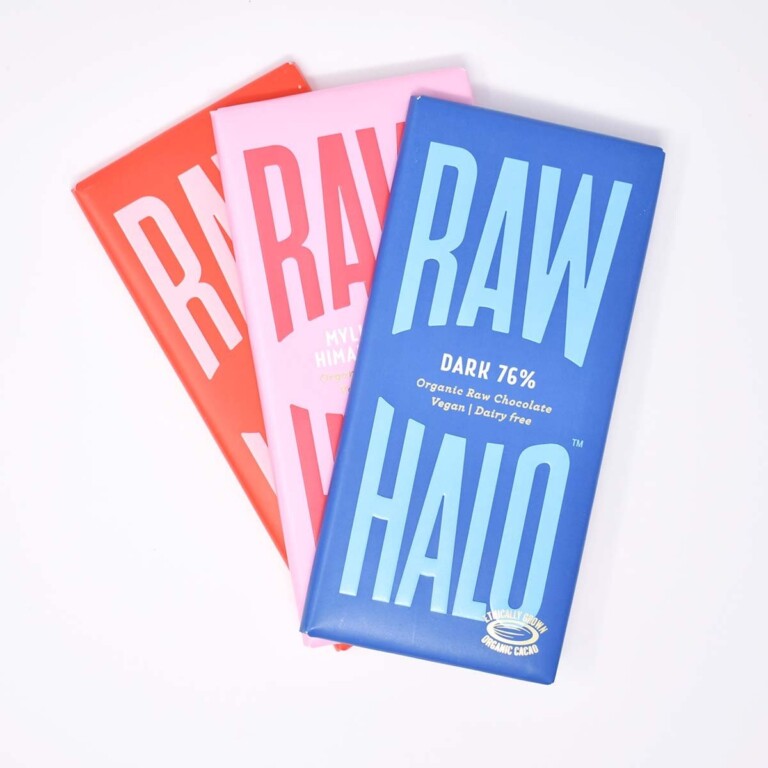 Tony's Chocolonely
The unmistakable Tony's Chocolonely makes the perfect present since it is bright, bold and distinctive with an important vision. Chocolate that leads by example, in taste, packaging and how it does business, Tony's Chocolonely is on a mission to show the world that chocolate can be made differently.
The team behind the brand have a vision to combat slavery in the chocolate industry, which is sadly still very much a reality. As a result of cocoa farming, there are shockingly 2.1 million children that work illegally on cocoa farms in Ghana and Ivory Coast and at least 30,000 instances of modern slavery and trafficking.
Tony's Chocolonely exists to change this, working where the worst problems occur to make a positive difference. Trading directly with cocoa farmers and paying a higher price, at the heart of Tony's recipe is zero exploitation. Though not all of the range is vegan, it is plastic and palm oil free with ethical production a priority.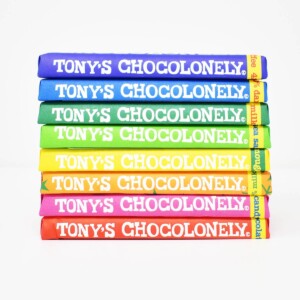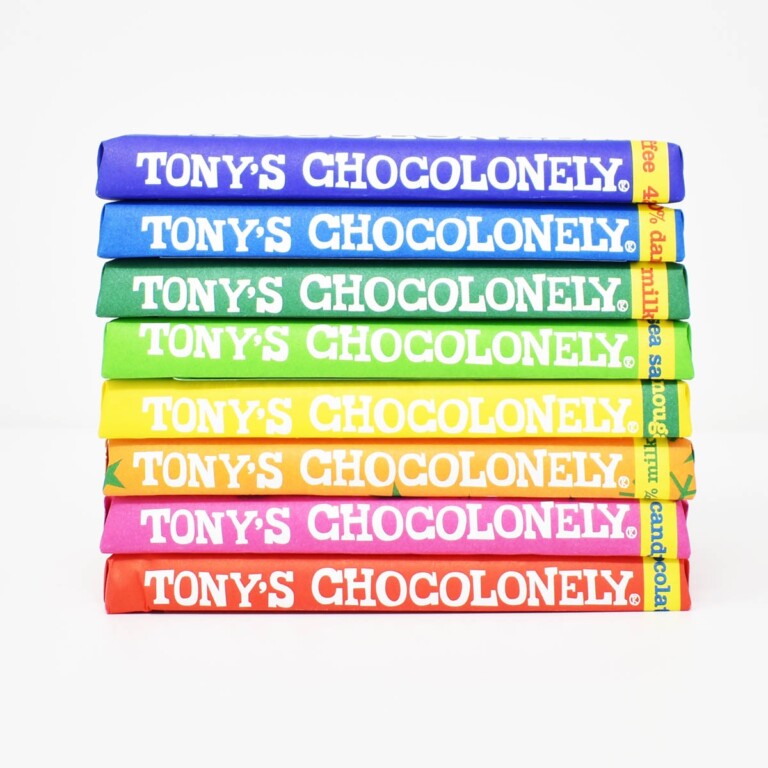 PLAYin CHOC
Our newest brand, PLAYin CHOC is ideal for kids and demonstrates that less is more with only three ingredients – cocoa beans, coconut, and vanilla. As well as delicious, organic and dairy free chocolates, the PLAYin CHOC products contain a collectable cardboard toy to assemble.
Customers can choose from a variety of themes, from endangered animals and dinosaurs to woodland animals and Christmas figures. All include a fun fact too!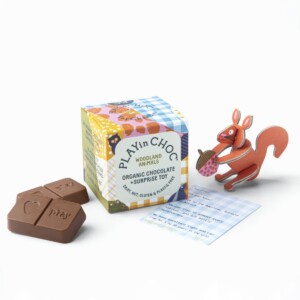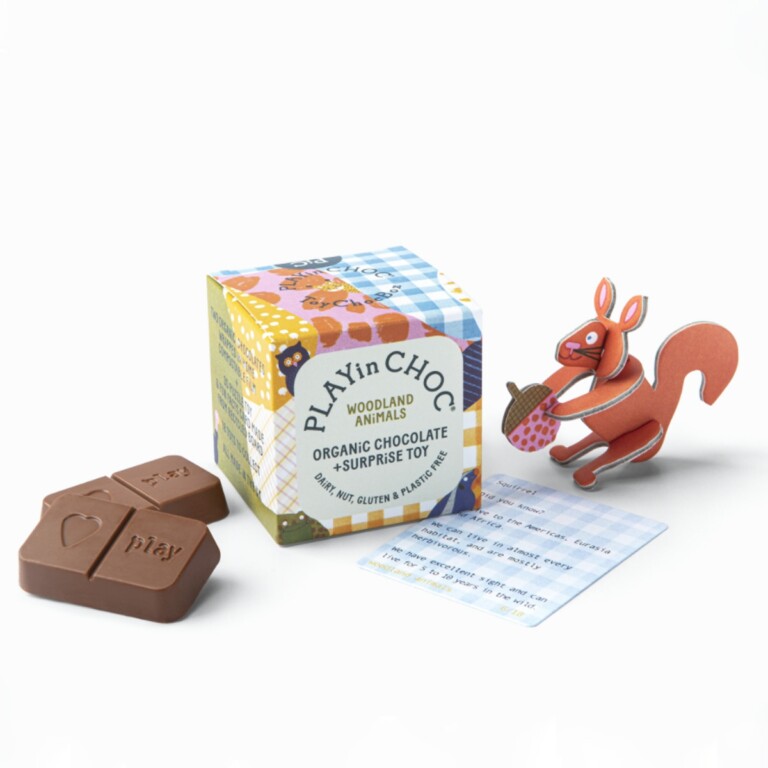 As well as boxes, PLAYin CHOC create plastic-free vegan advent calendars so that eco-conscious parents with dairy, nut, soy and gluten-free children don't have to miss out on that festive treat in the run-up to Christmas.
A heartwarming brand which will take you back to your childhood and embrace the simple things in life, PLAYin CHOC can be enjoyed by children and adults alike and makes a great gift for the little ones in your life.
Written by Hannah Stark