Rolling into Plastic Free July I wanted to start off with some essential tips when starting out on your plastic free journey:
Be Prepared:
Being organised is key and being prepared can make life so much easier when trying to become more eco-friendly. But the great thing is when you get into the habit of always packing your cotton produce bags or filling up your water bottle to take with you to work, it just becomes natural and you soon won't even have to think about it, you'll just do it.
Daily Prepping:
Make a packed lunch – by making your own lunch, you decide what goes into your food and you can pack this into your very own lunch box. This is much healthier and you will save on buying lunch packed in single use plastic.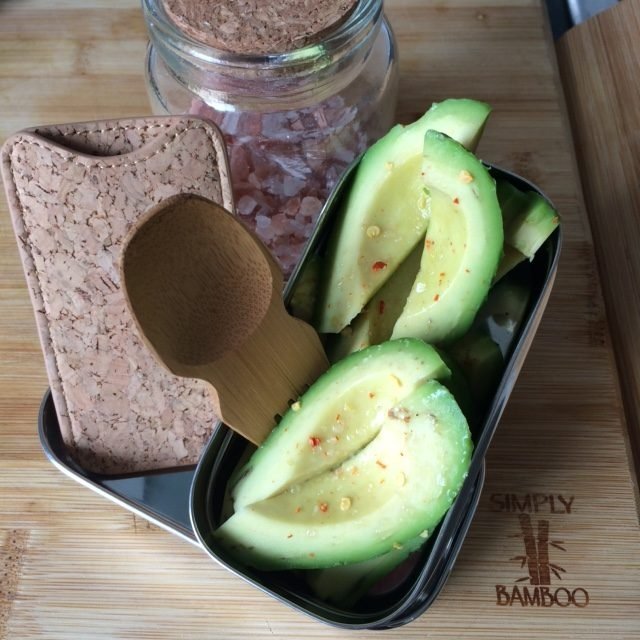 Keep a water bottle with you – by reusing and refilling a water bottle you can save yourself buying plastic bottles all the time. I use a plastic free water bottle so that it doesn't leach chemicals into my water. You can even add your own flavours such as fresh mint and lime to make it tasty.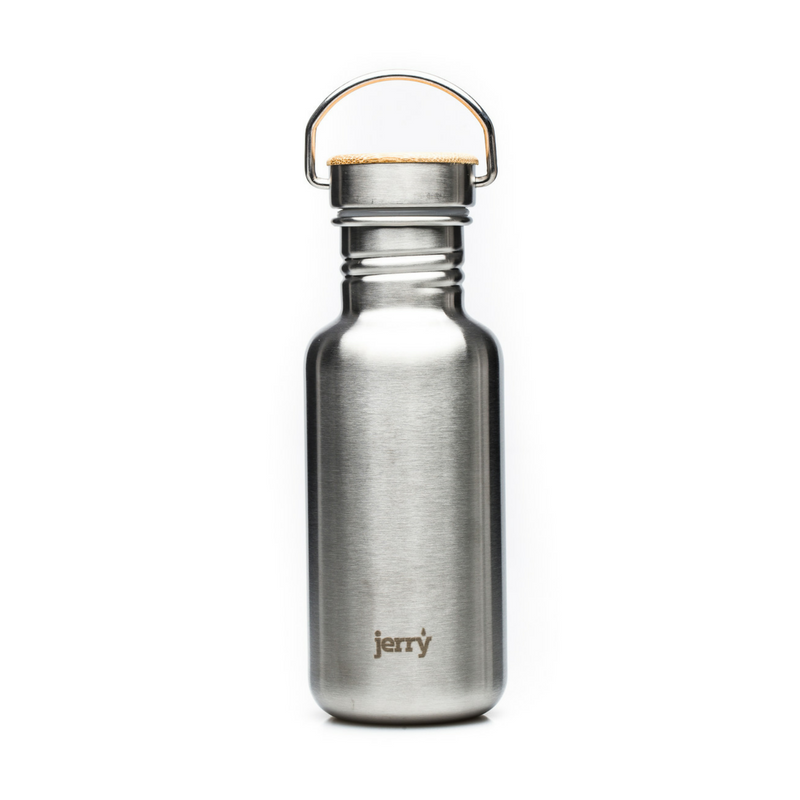 Reusable cotton bags – I always end up shopping when I least expect it, so keeping reusable cotton bags inside my handbag has saved me so many times from using plastic bags. After a while, you just always remember to pack them no matter what.
Cooking in batches – now I'm not saying you need a meal plan for the whole week or anything like that, but cooking in batches certainly does help. This way you have time to get all of your ingredients (plastic free if possible) and pre-make your lunch or dinner. If you have food ready to go, you won't panic last minute and end up buying food in a plastic wrapper.
Keep reusable utensils on you – I always have my trusty spork and cork on me just in case I need something to eat with, I really don't want to be stuck with a plastic fork so keeping a reusable utensil in your bag is handy.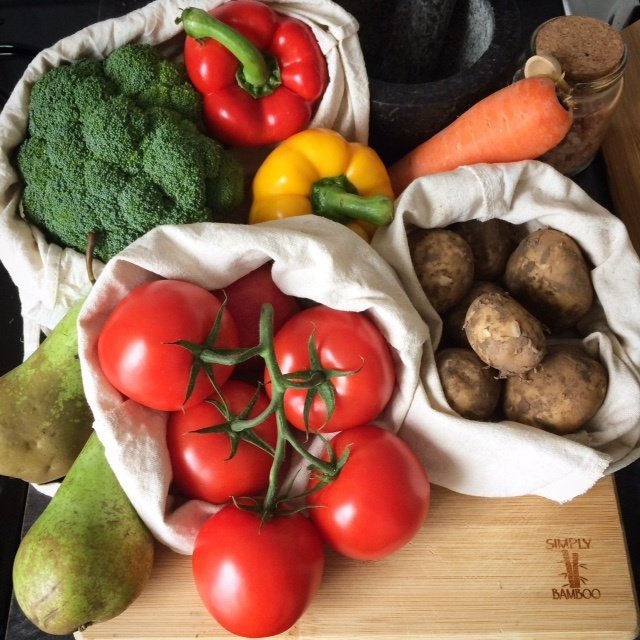 Buying fresh food – fresh food is not only so much better for you, it can really save you using single use plastic. Many supermarkets stock fresh fruit and veg without plastic on them but you can also go to your local grocers, farmers market or a farm shop. Stocking up on fresh means you can make your own home-cooked food rather than forking out for a ready meal covered in plastic.
It really does help being prepared, it just makes going plastic free so much easier with these few tips. You don't need to do all of this at once either just pick the first thing you want to try and see how it goes.
Essential Products:
These everyday essentials are plastic free and are made from natural ingredients and materials, absolutely no nasty chemicals. They are all far better for their environment due to their sustainability and lack of plastic.
Again think about which one you would like to try first and see how you get on, you don't have to go crazy and try them all at once.
Toothbrush And Toothpaste:
Bamboo Toothbrush – Sustainable and eco-friendly, this toothbrush is a better alternative to the plastic version. Made using organic and ethically sourced bamboo with vegan nylon bristles. Unlike plastic (which will take hundreds of years to break down) the bamboo will naturally biodegrade. You will need to snap the head off first as the nylon will not biodegrade but here isn't a lot of options for completely biodegradable bristles (pig hair is available but not vegan). These bamboo toothbrushes are so so much more eco-friendly than a full-blown plastic toothbrush.
You can find all of our bamboo toothbrushes here.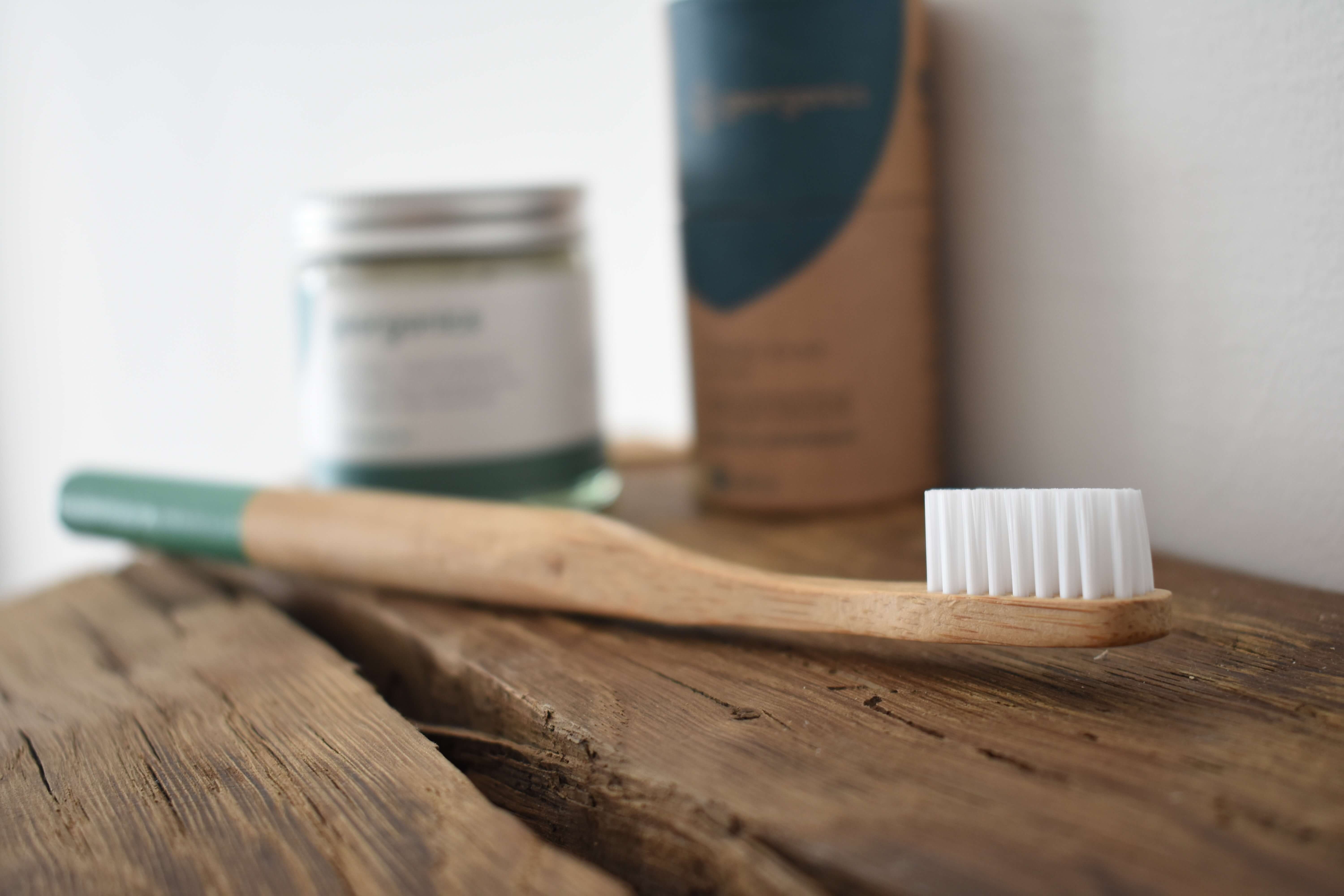 Natural Toothpaste – Made using only natural ingredients these toothpastes are far better for your mouth and for the environment. They contain no fluoride, no SLS and no other synthetic chemicals. This toothpaste comes in a glass jar with a metal lid making it easy to reuse or recycle, whichever you prefer.
You can find all of our natural toothpastes here.
Natural Deodorants – Aluminium free and purely made with 100% natural ingredients these deodorants are gentle to your skin and leave your underarms feeling fresh and nourished. All of the natural deodorants we stock are plastic free, they are packaged in paper/card, metal tins or glass.
All of our natural deodorants can be found here.
Natural Soap Bar – Traditional soaps usually come in plastic packaging whether it's a bottle or a wrapper. They also tend to be made with harmful chemicals such as SLS and parabens. It is so easy to swap these chemicals soaps with a natural soap bar instead. Made with 100% natural ingredients and completely plastic free, you can't get more eco-friendly than that.
All of our natural soap bars are here.
Natural Shampoos bars and Conditioner Bars – Not only do these come in plastic free packaging they also contain no SLS, parabens or any other chemical. These natural shampoo and conditioner bars are made using only natural ingredients. They are all vegan as well!
You can find all of our solid shampoo bars and conditioners bars here.

Next week the topic will be Plastic Free Summers, and I will dive into how to reduce your plastic while enjoying the great weather we have been recently blessed with!