Natural Shampoo – The Ultimate Guide
I'm sure a lot of you want to know what to expect when switching to natural shampoo and conditioner bars before you dive right in and give it a go. I want to share with you all the information you need to know before moving on to natural shampoo.
So here is my guide on using natural shampoo and how to care for your hair without the use of chemicals.
I'm not going to lie, it's not easy at first, some of you may be lucky and it works out great from the get-go but for others of you, myself included, it will be somewhat of a difficult process. Having gotten through it now my hair is so much healthier and better off as a result.
If you really do want to stop putting chemicals into your hair and skin then read on and find out more about why it is sooooo much healthier for you,  your hair……and, of course, the environment.
We stock a variety of natural solid shampoo and conditioner bars.
The transition from chemical to natural shampoo:
When switching to a natural shampoo bar there is what's called a transition period, for some it may only last a week or two but for others it can take up to 2 months, this is how long it took me to get through it and trust me if I can do it so can you and I promise you won't regret it either!
Everyone's hair is different which is why the time period can vary so much from one person to another but the outcome will always be the same…..your hair will be healthy, naturally shiny and in far, far better condition.
I have ridiculously long and thick hair, it takes some serious maintenance to look after it, but I was so committed to stop using chemical shampoos with SLS and parabens in them. I was prepared to get through the transition period no matter what it took.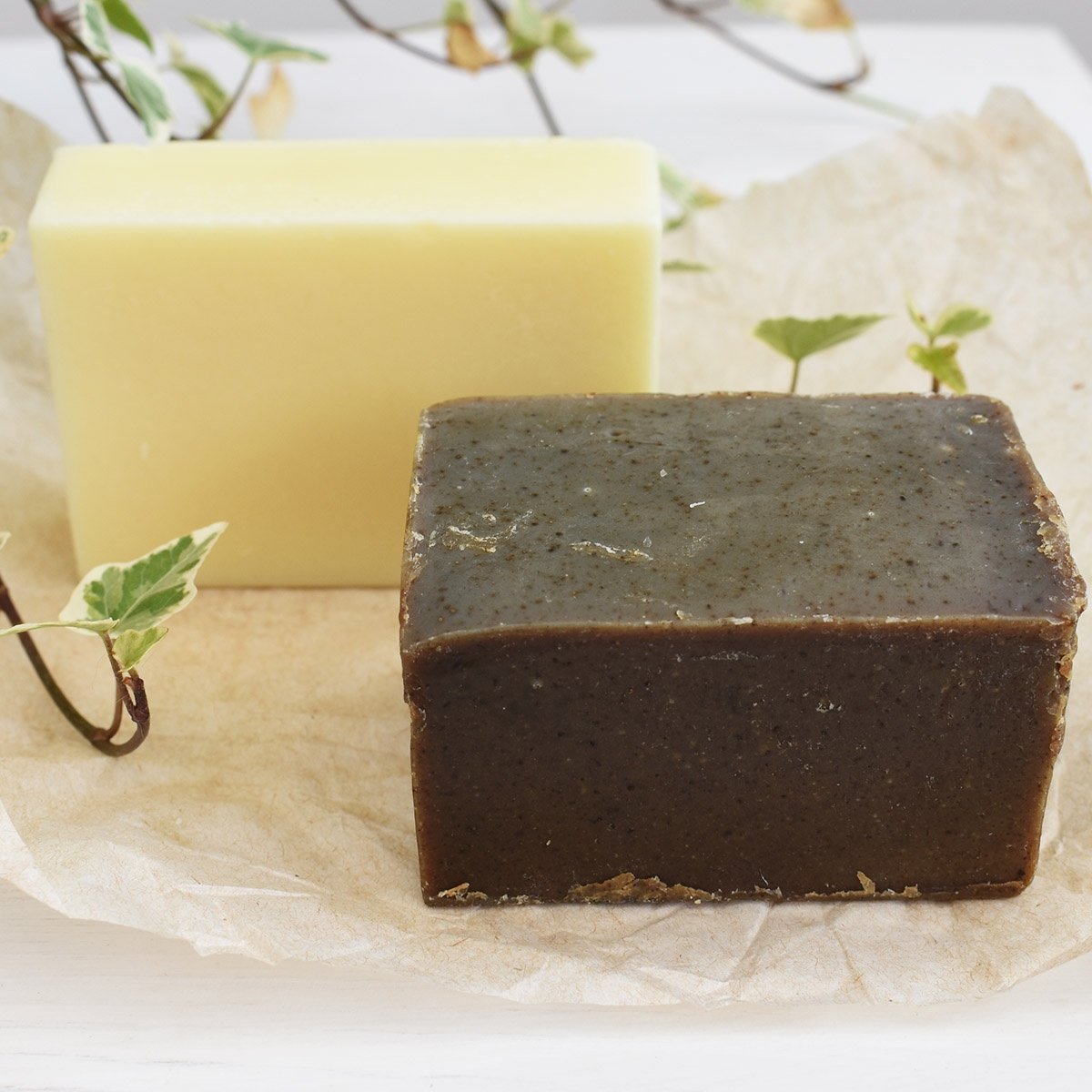 The reasoning:
Traditional shampoos contain synthetic chemicals such as fragrances, SLS and Parabens, SLS is the chemical that completely strips your hair of everything including healthy natural oils. These shampoos then start to leave their very own synthetic chemicals and residues in your hair, scary right?
Using conventional shampoos and conditioners may feel great at first but it is actually quite damaging to the hair and skin, they tend to give a false sense of healthy hair. Many of your typical conditioners contain different forms of silicones which smoothes the hair initially but after continuous use, your hair will feel drier and drier and damaged! This is down to the silicone completely coating your hair, building up a layer that prevents moisture from penetrating the hair. Eventually, this will dry out your hair, it may be hard to notice because this coating gives the feeling of silky smooth hair when deep down your hair is suffering. Of course there are different types of silicones, but generally they aren't too good for your hair.
If you are looking for a healthier and natural option when choosing a shampoo, then the best you can do is use 100% natural shampoo bars.
Once you first start using natural shampoo bars you may notice your hair getting very oily, this is your body overproducing natural oils to try and compensate for all that has been stripped when using synthetic shampoos.
It may also feel waxy and sticky, which I must admit is a bit of a nightmare, especially when you have long hair. This stickiness is where your hair has a build-up of synthetic chemicals and residues from the previously used shampoos.
Natural shampoo bars are extremely gentle and won't strip your hair of its natural oils unlike those that contain SLS and other harsh synthetic chemicals. This is why it takes time for your hair to get through the transition period, it can take time for the natural shampoo to get rid of this build-up of residues. 
So you do need to have a little bit of patience until your hair is completely rid of the residue build-up and once your scalp has balanced out its natural oil production. But trust me once you have gotten through this your hair will feel better than ever, naturally nourished and full of life!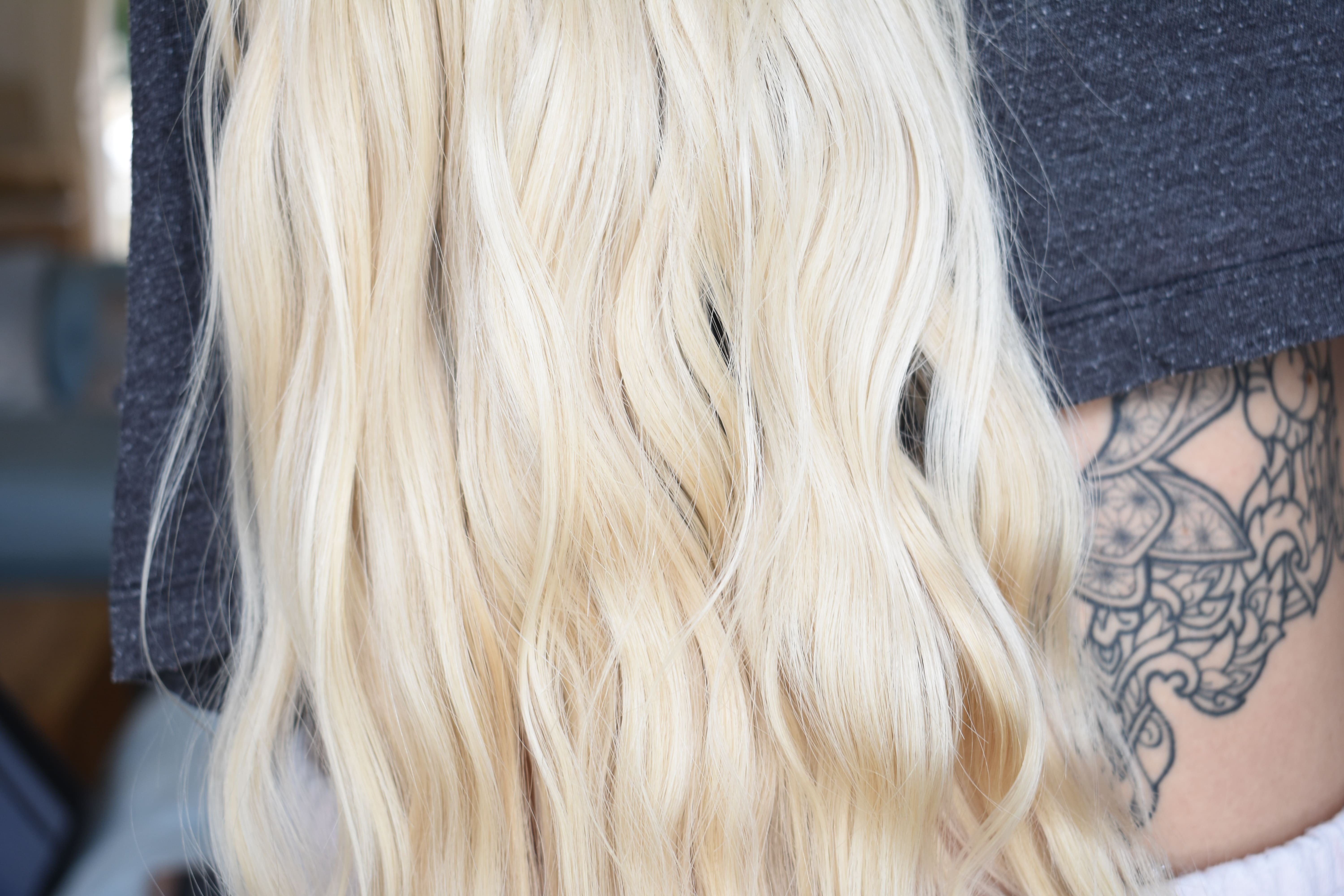 How To Get Through It:
There are a few tips and tricks which make it so much easier getting through the transition period. Preparation is key to making it simpler and making it less likely you will go back to synthetic shampoo.
1. Make sure you buy some apple cider vinegar, it can be bought in glass bottles or you can use our formulated Vinegar Rinse. Also get some baking soda, this can be found in cardboard boxes at the supermarket or you can buy it online.
2. Don't be tempted to use commercial shampoo as you will have to start this process all over again, trust me you don't want to do that.
3. Use a natural conditioner bar (you can find them here) on the ends of your hair if necessary, please please please don't use a traditional conditioner with a natural shampoo bar.
4. Make sure to brush your hair from the roots all the way down to the ends at least twice a day. This will pull all the natural oils to the tips of your hair, keeping it nourished and healthy.
Once you are prepared and ready to go:
The first stage: Mix a few teaspoons of baking soda with a pint of water and pour onto your scalp while scrubbing in.
This mixture will unclog the pores that have been coated in silicone and synthetic waxes, allowing them to breathe and release the natural sebum.
Then use a natural shampoo, we stock a range in our shop here.
I would recommend only using this method once a week and only at the beginning of your transition period.
Second stage:  If your hair still feels waxy or sticky then next time use a vinegar rinse. Add 2-4 tablespoons of apple cider vinegar (A.C.V) to 1 cup of cool water.
You can experiment with more or less A.C.V (dry hairs like less and oily hair likes more). You can also add essential oils of your choice and even herbs.
Once you have washed your hair with natural shampoo, pour the A.C.V mix over your hair, massage into your hair and scalp then leave to sit for a few minutes.
Then rinse out with cool water. A.C.V protects the outer layer of the hair and closes the cuticles, which gives the hair it's natural shine.
I would only recommend using the ACV rinse once every two weeks as it can be quite drying if used too often.
Once every two weeks (continue use): If you want your hair to really shine then you can use the A.C.V mixture in a spray bottle, after washing as normal, spray the mix onto your hair then leave to sit.
After a couple of minutes rinse with cool water then leave to dry.
Your hair will be looking and feeling healthier than ever.
Top Tips For Technique:
Use as much shampoo as you need during your transition period – you may find you go through the shampoo bars a bit quicker during your transition period, this is just to really make sure you are cleaning your hair properly and trying to get rid of that build-up of residues and excess oil. Use as much shampoo as you need to get the job done.
Add water – water is the key to building up a good lather, make sure your hair is soaking and add a little bit of water when you feel you need to lather up a bit more. You can do this by wetting your hands and lathering the shampoo bar in your hands or adding more water to your hair (only a little at a time).
Really work it – working up a good lather is what really makes all the difference. Because 100% natural shampoo bars do not contain SLS or other synthetic foaming agents, it can be a little more work to build up the lather. Use your hands to lather the bar up first and then you can use the lather from your hands or then rub the bar directly onto your hair, depending on what works best for you.
Parting the hair – this is what changed everything for me! I was finding that my roots and ends were feeling super clean and soft but my crown and lengths were still sticky and oily. As soon as I parted my hair into two sections it was a game-changer. I found I could reach my crown and the really oily parts of my hair much easier, as I worked the shampoo really well into the crown and lengths this got rid of the issue once and for all.
Extra Tips For Healthy Hair:
Here are a few essential oils that have benefits for your hair and scalp (you can mix this into your A.C.V mix):
Hair Growth:
Vitamin E – Full of antioxidants and promotes healthy hair growth
Lavender – Moisturises and balances sebum production
Rosemary- Packed with antioxidants and stimulates hair follicles
Thyme – Increases the blood flow to the scalp and rejuvenates hair follicles.
Cyprus – Improves blood circulation and stimulates hair follicles for optimal hair growth
Dry And Damaged Hair:
Lavender – Moisturises and balances sebum production
Almond – Soothes and moisturises
Cedarwood – Stimulates hair follicles
Geranium – Strengthens hair
Jojoba Oil – Moisturises and add nutrients
Sandalwood – Helps with dry ends
Oily Hair:
Basil – Promotes hair growth and improves blood circulation
Lemon – Helps balance natural oil production, adds shine
Lemongrass – Balances oil production and strengthens hair follicles
Rosemary – Balances sebum production and stimulates hair growth
Dandruff and Itchy Scalps:
Lavender – Moisturises and balances sebum production
Ylang Ylang – Antiseptic, soothes and conditions
Thyme – Antiseptic, rejuvenates hair follicles
Tea Tree – Soothes, moisturizes and relieves itchiness
Rosemary – Clears pores and helps prevent itchy scalps
Patchouli – Anti-inflammatory and antiseptic properties
Blonde Hair:
Lemon – Adds a natural shine
Chamomile – Brightens and highlights
I hope you enjoyed reading this huge essay of a blog, I think it's extremely important that you have as much information as possible when switching to natural hair care. I know that a lot of you may be worried about changing it up because of course we love our hair and want it to be as healthy as possible. But seriously you won't regret switching to natural hair care, the proof will be there when your hair is looking incredible and feeling so so soft.