From 7th to 11th September, we're getting involved in the award-winning awareness campaign, Zero Waste Week, and the theme this year is food waste.
It's estimated that in the UK, we throw away 6.6 million tonnes of household food each year, and 70% of this is food we could actually have eaten. These were the stats that shocked the nation earlier this year, released by the Waste and Resources Action Programme (WRAP).
"This really matters because it is untenable that we carry on wasting food on such a monumental scale when we are seeing the visible effects of climate change every day, and when nearly a billion people go hungry every day. We are all thinking about what we can do for the environment and this is one of the most simple and powerful ways we can play our part." – Marcus Gover, chief executive of WRAP.
From misshapen vegetables to fresh produce past its "best before" date, it's easy to throw food into the bin without thinking. But it's even easier to find ways to reduce food waste, whether that's being more mindful before purchasing, or researching leftover recipes. Here's our top tips this Zero Waste Week:
Plan ahead and avoid overbuying
When you're heading to the supermarket for your weekly shop, make sure you write a list and stick to it. While it can be very tempting to pick up extra items that are on offer, consider whether you definitely need them and take note of their "use by" dates if they do end up in your trolley. Gather everything into a meal plan so you know exactly what you're cooking each day to avoid any unnecessary waste.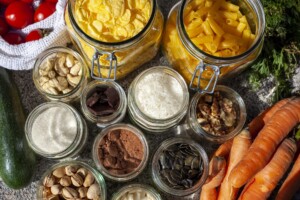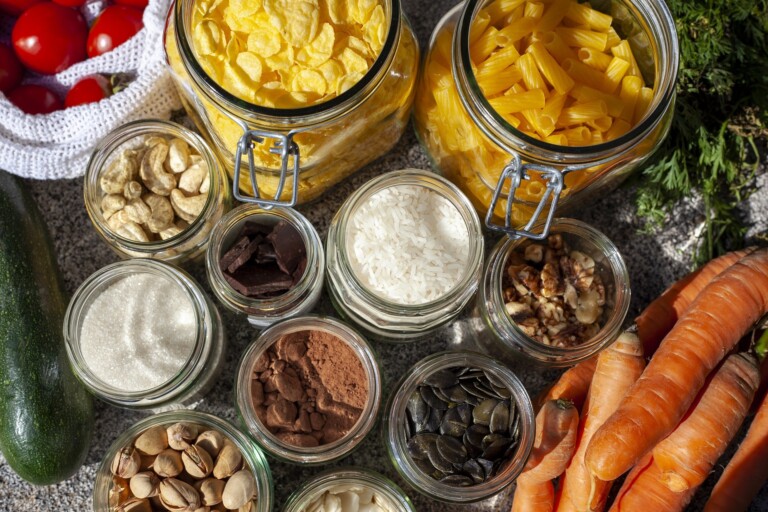 Don't be afraid to freeze
Your freezer is your friend. From batch-cooked meals such as vegetable curry, to overripe fresh fruit and wilting herbs, it's more than likely that it can be frozen. Some of our favourite things to freeze are bananas since they are so versatile. As soon as your bananas begin browning, pop them into the freezer to later be added to smoothies, banana bread and pancake mixture. Plus, they can even be given to your puppy as a teething treat.
Get creative with your scraps
There are some elements of food that you might always throw away without thinking, especially if you know they will naturally biodegrade, but there are in fact some imaginative things you can do with them. If you've visited our Instagram recently, you may have seen a recipe for Potato Peel Crisps. Making the perfect zero waste snack, you can season and bake your potato peelings to enjoy something that would've usually gone to waste. Another way you can use vegetable peel is to create a hearty stock, that again can be frozen and added to your favourite meals.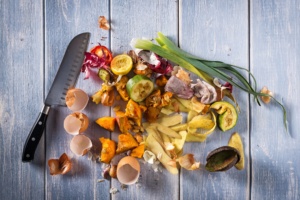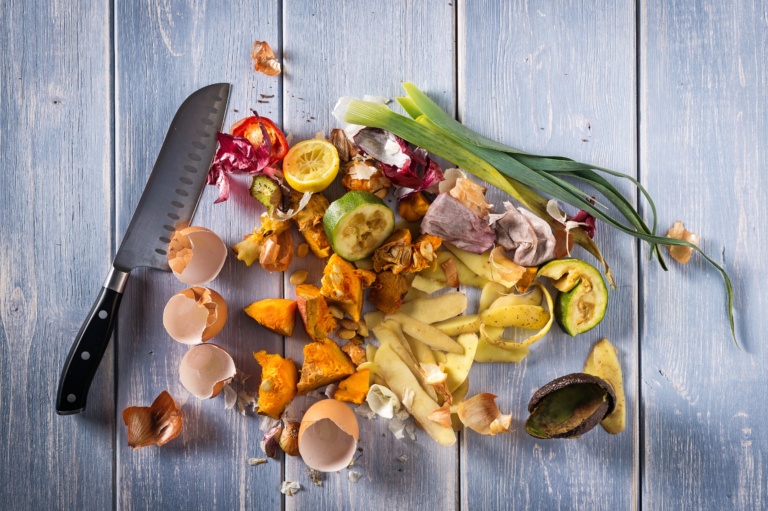 Love your leftovers
Sometimes leftover ingredients are inevitable, but that doesn't mean they should be chucked. Produce such as bread may have a short "shelf life" but can be whizzed up with some leftover herbs to make breadcrumbs, that can then be used as a delicious coating for tofu or a topping for baked mushrooms, lasagne and so much more. Root vegetables such as carrots, cabbage and beetroot can all be shredded and mixed into a slaw dressing, or fried into patties and served in buns – the options are endless.
Make sure you visit our Instagram page to discover our zero-waste hacks and recipes, and don't forget to share yours with us too!
Written by Hannah Stark