Something we read recently has really stayed with us, and we hope it will stay with you too: "Dear fast fashion… it's not us, it's you."
It's Second-Hand September, a campaign run by Oxfam to encourage consumers to rethink a month that is often associated with both fashion week and the need for a new autumn wardrobe, and say no to unsustainable shopping.
In recent years, the fashion industry has been described as a "monstrous disposable industry", relying on fossil fuels to create, emissions to produce and landfills to dispose of. In fact, according to Unearthed, if the industry were a country, its emissions would rank almost as highly as the entire of Europe.
Considered to be one of the most polluted industries in the world, with the first being oil, the harmful chemicals, transportation and packaging of new clothes are all detrimental to the environment. And though we can't always see that the cost of fashion is more than just a price tag, there are the more obvious elements of the damaging industry that we do see.
For example, how recently have you heard a friend say they might buy something new for an upcoming event? Have you ever felt you shouldn't repeat an outfit (which ultimately favours single-use)? Do you ever sense some uncomfortable attachment to wealth and status (rather than conscience) when you tell your colleague that your shirt is in fact second-hand?
We want you to have no shame in admitting that purchasing pre-loved is great for both your wallet and your planet. We're all for Second-Hand September and breaking up with fast fashion, and here's why.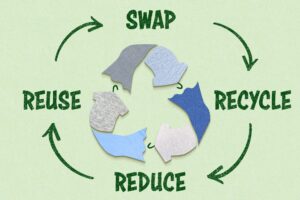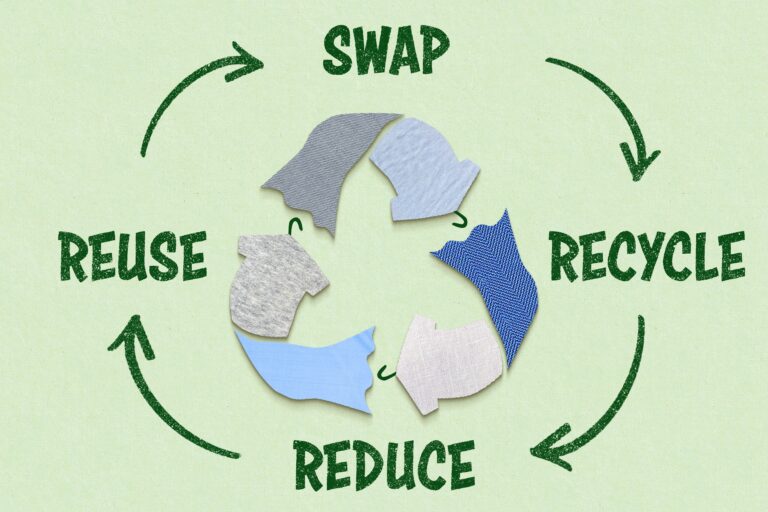 A throwaway culture
If everyone made a pledge to make a change in just September alone, the results would be staggering. Did you know, it's estimated that more than two tonnes of clothing are bought each minute in the UK, which is more than any other country in Europe? The carbon footprint of this is huge – nearly 50 tonnes of emissions which is equal to driving six times around the world.
Yet despite this seemingly inexhaustible desire for the new, many of the clothes that reach UK consumers aren't actually worn that much at all. With what's in and out of fashion always changing, dictated by the magazines, social media, celebrities and more, the lifespan of clothing becomes less and less. Alarmingly in the UK, the average person hasn't worn 30% of their wardrobe within the past year.
At the same time, the UK throws 11 million items of clothing into landfill each week, or £140 million pounds worth each year. And while many of us do make the effort to ensure our discarded clothes are given to charity or other circular fashion initiatives, only a third of these are resold. The rest go to textile recyclers, where only 1% are recycled into new clothing.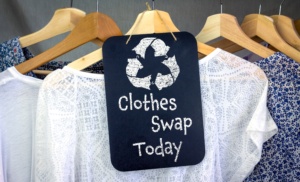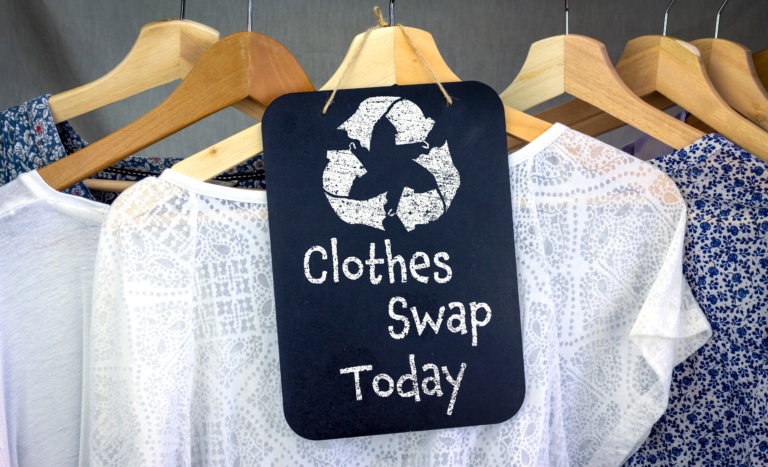 Fall in love with preloved
As well as buying less, choosing well and making it last, consider second-hand when you do need a new garment. One person's trash is another's treasure, and we guarantee that you will find something completely unique.
As well as charity shops, online platforms such as Depop have a huge array of preloved possessions, from vintage garments to modern items still with the tags on. Often you'll find clothing has been reworked too, and this is something you could definitely try out – whether that's turning your old jeans into shorts or using natural, plant-based tie-dyes on an old white shirt.
Some vintage clothing does come at a premium cost, but even so, you'll be supporting a small business or charity, setting an example against a throwaway society and saving resources, all with an item you've chosen to protect.
But if you are looking to keep costs to a minimum, keep an eye out for thrift events such as Worth the Weight Vintage and the Preloved Kilo Sale, where you'll find a treasure trove of preloved possessions which are purchased based on weight – usually making for a very reasonable shopping haul.
Whoever your go-to provider, when you choose to buy a second hand item (whether that be clothing and accessories, technology, furniture, toys or something else), you're not only reducing the amount of energy used to produce new clothing, and not even just minimising the amount of waste going into landfill, but you're contributing to change – refusing to conform to a throwaway culture and destigmatising the idea that the clothes we already have aren't good enough.
Written by Hannah Stark