Happier bath times for your little ones
Good Bubble only use skin-safe and nourishing ingredients to clean, hydrate and condition hair, skin and scalp. Discover Good Bubble's range of allergen-free baby bath products and baby skincare products, carefully developed to be as kind on the environment as they are on your child's skin. Suitable for newborn age to toddler and of course…even for grown-ups too!
Utterly scrumptious skin-loving bath products
Good Bubble bath products are suitable for newborns and sensitive skin and contains only the most gentle, skin-loving ingredients. Developed and produced at their family's lab and factory in Manchester. Kind to skin, Kind to the planet.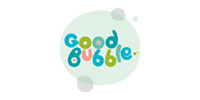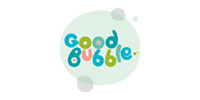 No products were found matching your selection.